We have had a very busy summer! Our focus in the midst of ministry, family life, and lots of Haiti chaos has been getting the house set up and raising financial support during the summer months. Here is our newsletter with a summary of our summer happenings. Thank you to all of you who made many of these happenings possible!
Settling Slowly
The Haiti Hospitality House has been a big project over the summer and we have been settling slowly. Nothing gets done quickly in Haiti unless you count sweating. We have been in the house for 2 ½ months and are slowly fixing many problems common to Haiti households. Many of those problems were suppose to be fixed by the landlord, but as we continue to wait for necessary repairs we have begun fixing them ourselves. We are hoping this will be taken into consideration and deducted from the balance we still owe for this year's rent. We have enjoyed getting to know our new neighbors and look forward to our neighborhood public ministry that will begin next month. Please pray that our other repair issues (toilet, water, window, roof, doors) will be solved soon and our home will be a light to our neighborhood.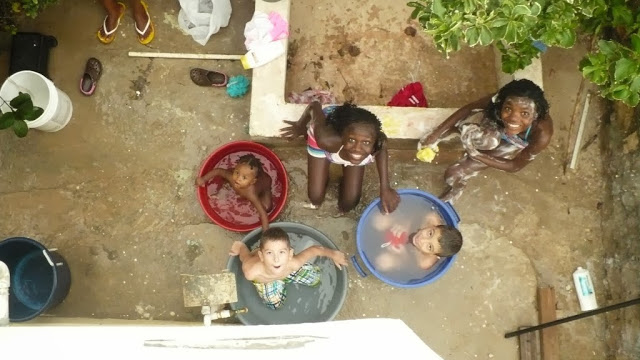 Borrowed Blessing
Missionaries we serve with in Haiti allowed us to borrow one of their vehicles for the summer. This has given us many advantages. One of the biggest blessings is more safety for our family as we travel.  In the past we have primarily traveled by public transportation which takes much longer, is very tiresome, and is not safe. Many missionaries we have spoken to have never traveled on public transport even after many years spent in Haiti (which I can't say I blame them). We are extremely thankful to our friends for the borrowed blessing. We are thankful for Karyn Bass who felt the Lord leading her to help us fundraise for our own vehicle and Jan Ross helping set up this fundraiser for us.
Visiting Us
Our first visitors came within a week of us moving into our new house in May. We received a call from a friend that had stayed with us on her previous trip to Haiti and said there were some people she knew who needed a place to stay. We asked when they would be arriving in Haiti and we were told the four were already on the bus traveling to our house! This was during the same weekend our furniture was scheduled to be delivered and we had several Haitian guys working all over the house. We did not feel ready for guests but were reminded that the Lord had provided this "Hospitality House" and that our hearts should be open to show hospitality at all times especially to those of the household of faith (Galatians 6:10).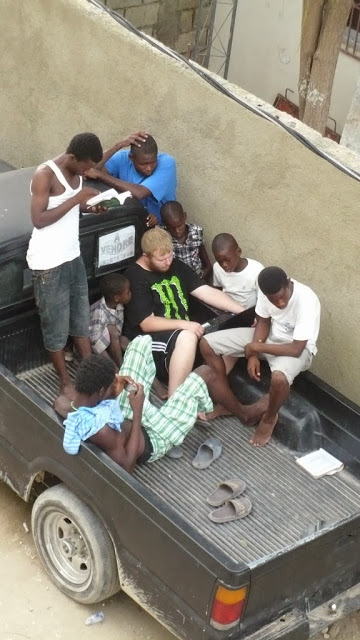 We had a treat this summer to host one of our students we once had in stateside youth ministry. Brandon had planned to stay with us for six weeks this summer but then extended his stay for another month! He worked hard helping us with house maintenance issues, building relationships in the community, teaching English and helping some kids learn to read. He did a great job and we enjoyed having him with us! We also appreciate Brandon's mom, our dear friend Page who worked very hard to shop and squeeze a huge list of supplies into suitcases coming with Brandon. Thank you for your love for us and the people of Haiti and for giving Brandon many unforgettable experiences.
Our next visitors in June were some friends with whom we went to grad school with who had been preparing to visit for many months. It was great reconnecting, serving, teaching, preaching and training together.  Mark, Emily and their son Luke were a huge encouragement and we were blessed by the supplies and gifts that came with them. Ethan and Evan enjoyed having a friend their age come to visit and will never forget their special time playing with Luke.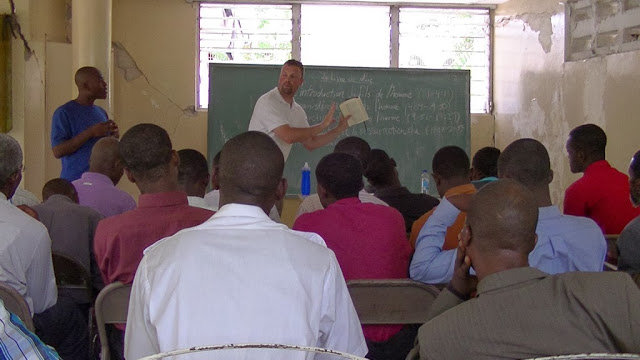 We were blessed to have a friend that Elisabeth went to both high school and college with spend time with us in St. Marc while he was in Haiti with other friends from a team serving at an orphanage in Port au Prince. Brian and his precious family have spent years serving as missionaries in Mexico training Mexican nationals to serve as missionaries in other countries. It was a great encouragement to share our trials and joys serving as missionaries and raising our children in different cultures and the challenges and blessings this brings. We also were blessed that Brian was able to bring us a bag of items we had left behind in TX and both his family and the Tansey family from home added more needed items and extra treats as well! Thank you! Thank you!
We housed an adoptive parent and his two Haitian daughters for two weeks in late July/early August. Our girls especially enjoyed having the girls to play with and working with them on their English. We were blessed to be able to translate, swim at the beach, help with their hair, give the girls needed clothes, assist in adoption paperwork, and hopefully give their dad a bit of a break during a stressful time. During this time with a full house we had another surprise visitor who was brought to our gate in need of a place to stay for three weeks. Jon is still with us and has been a helpful trooper! Thanks U.S. for visiting us in Haiti.
Us Visiting U.S.
Elisabeth made a quick trip to the U.S. at the end of May to take care of taxes and get the house we own ready for new renters. There was a big mess left by the previous renter and she worked very hard to accomplish all that needed to be completed in a short time. We are very thankful to have good renters in the house now and for the precious little time Elisabeth was able to spend with some of her siblings and our niece Hannah that Elisabeth had not yet seen outside the NICU. Elisabeth was able to sell a few big furniture pieces in order to cover the cost of her plane ticket. Though she regretted there was not much time for visiting, loved ones who came over to help her clean out the house and yard were a great source of strength and encouragement. You know who you are and hopefully know how much we love and appreciate you all.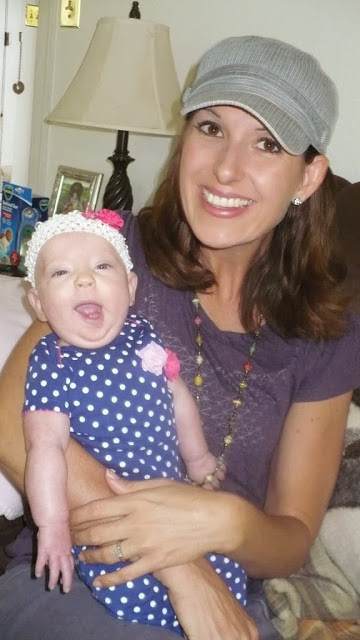 I (Eric) traveled to Nashville in July to attend an administrator's training for El Shaddai Learning Center (the school we work with in Haiti). I received training that has the potential to be helpful to the principals, teachers and ultimately better for the students. Bethany, the elementary principal, was also at the training and we were able to brainstorm and plan for the upcoming school year. If you are interested in sponsoring students and/or volunteering with us as a teacher please let us know. We are thankful to Doug and Lois Fearing who are helping ESLC fulfill their mission and helped fund the trip for us to receive the training.
During my time in Tennessee, I was blessed to connect with our friends Mark and Emily Bass, who had just visited us in Haiti, and meet the rest of the Bass family. I was also richly blessed to meet the saints at First Baptist Church of Smithville where Mark is the pastor. They gifted us with enough money for our second payment (only one more to go) to complete our daughter's adoption process. The church was so excited about what God is doing in Haiti. One part of the group adopted us as a Sunday school class and prays for us and supports us as they are able. We praise the Lord for them and for meeting some special needs of ours through them.
While in Tennessee I was also able to visit with my life long friend, Jason Yost and his family, who stopped by the hotel where I was staying. His girls are beautiful and look like his wife Laura…thank God. 😉 They just happened to be vacationing in Tennessee while I was there for the conference. I was so excited that they took some time out to come and visit.  Laura gave me some gift cards for Starbuck's to buy my wife some coffee to bring back. So sweet Laura…Elisabeth was so excited to get her coffee treat! I also had the privilege of meeting up with another friend from grad school who is now married and has a great family residing in TN. Wendy Roberts Martine and family met me at Chick-Fil-A (yum, I miss that in Haiti) and it was great to hear their hearts and passion for the ministry at their church. Excited about what God is doing in and through them. Thanks Wendy for another gift for my wife…she loved it…the Martines are so thoughtful.
Following Tennessee, I traveled to Georgia and reconnected with my high school youth pastor and his family, Tom and Kelly Davis. I had a great time catching up and seeing their ministry there in Georgia. It was a joy to see and share at Effingham Baptist Church. God is doing incredible things through the Davis family in Georgia and around the world. Thanks for allowing me to come, catch up and share a little about Haiti. I hope it is not another 15 years before we see each other again!
After Georgia, I headed to Illinois. I was able to spend time with my parents, family and friends. I had the privilege of sharing at two churches in IL. I was so thankful for the opportunity to share a little at Calvary Baptist, where I grew up. It was great to see everyone there that has been so instrumental to God's call on my life through the years. It is great to see Calvary staying faithful to Him and His mission under the leadership of Steve Switzer. I was privileged to share at Taylorville Evangelical Free Church and give a report to this faithful supporting and praying church. Earlier in the summer, the children of this church raised funds for us through their vacation Bible school. It was incredible to visit with Jim Wolfe and friends at E-Free. We are so encouraged by the believers in T-ville, IL.<
My international travel was sponsored by friends of El Shaddai Learning Center and domestic travel was sponsored by some great friends and people I did life and ministry with in IL. Leaving IL, I went to TX for a few days to see family and more faithful friends and supporters. We could not be doing what we do without these amazing friends and family. You know who you are and you are such a blessing and we love you, your families and what God is doing with you all.
Some of the guys I met with in a small group while we lived in New Braunfels got together one night at Andrew Bain's house. They are always such an encouragement and a challenge to my spiritual life. Thanks to all those guys for spurring me on to love and good works. It was great to see Peter and Miguel who made a quick four hour trip to see me, at no other place, but Chick-Fil-A! We are excited for you all as you return to college and serve the Lord in ministry. I was excited to have lunch with the Hines and hear all about God's amazing work through this family. We are always challenged to love the Lord more after hanging out with them and hearing about God's work through them in Africa and TX. It was great to see the staff and others serving at New Braunfels Bible and the encouragement we received from them. NBBC is such a great church and touching lives of people for eternity! We always thank God for them and remember them in our prayers.
It was great spending time with Nathaniel Cowan and hearing about how God used their group in the Philippines this summer and plans for God using them in the Fellowship of Christian Athletes this school year. It was a great encouragement to hear how God continues to use our friends in ministry.
Mitch and Cati Palmieri, it is always a blessing to hear from you all and see you. Your excitement for the Lord's work is contagious. I am always encouraged and spurred on when I get to visit with the precious folk at Grace Bible Church in San Marcos. The people there have such a great heart for missions and make it an emphasis of what they do on a regular basis.  Thanks for allowing us to share what God has been doing with us through our struggles and successes.
Thanks to mom and dad Price for all your help and getting me to the airport so early to get back to the family and Haiti. To all of you around the U.S. thank you for your love, support and prayers. We look forward to hearing from you and seeing you again here or there.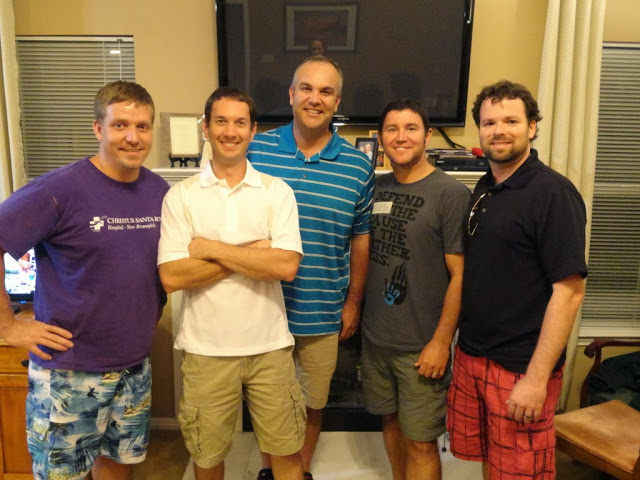 Power Problems
Life in Haiti is difficult. Our voltage coming in to the house is very inconsistent and too weak to run our appliances without causing permanent damage. We have unplugged the majority of our appliances until we can afford a more reliable power source. If you are interested in helping with these issues please let us know. We can purchase a transformer for our house, a medium sized generator and solar panels which would make life much easier for us and our guests. Think no lights after dark, little power to charge computers and phones and run fans, 90 degree weather with 100% humidity, no air conditioning, lots of sweat, no running water 50% of the time, and how difficult it would be to accomplish all you need to do under such circumstances. That is why we need whatever you can do to help us at this time to purchase these "necessities". A good night sleep helps get all of us through the next day wisely and productively.
Generous Giving
God richly blessed us through this summer. We are encouraged to be in our new rental we have nicknamed the "Haiti Hospitality House". Thank you to those who have given to this need. We are encouraged by faithful supporters and new supporters. We appreciate your prayers, giving and encouragement.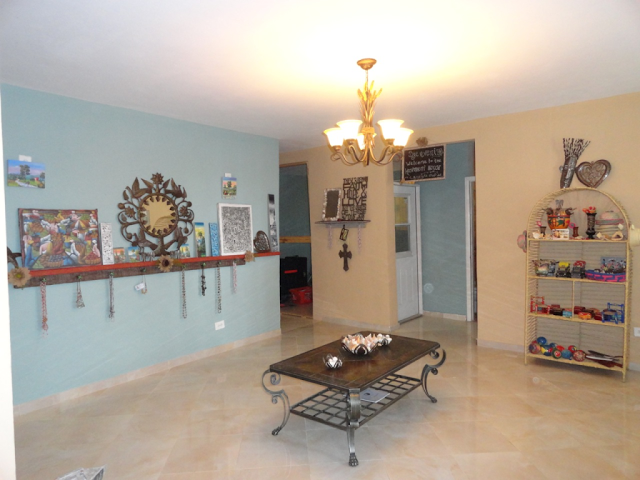 We are in need of monthly and one time donations. We sleep, eat and serve here because of your giving to the Lord on our behalf. We are currently at 25% of our needed monthly support. One of our ministries in Haiti is our women's microloan program, "Kofael". Kofael has expanded to another area in Haiti which is about a 5 hour drive one way (and the roads are very rough). We could use someone to give $100 a month to fly roundtrip (sometimes $200 for two) to this area as it would be cheaper then paying for gas and wear and tear from these trips in our future vehicle.
Thanks again to Karyn Bass and Jan Ross for putting together the fundraiser for us to purchase a used vehicle. You can give to this need by going here. All the information you need to donate is there.
We have reached 15% of our goal of $8,000 for the vehicle. We are praying to be able to purchase a vehicle before school commences on September 9th though we know that is soon approaching. We do not know how we will manage with Eric and our children getting to school each day without this provision. We appreciate your prayers in this.
We have not started to raise support for big needs such as a generator ($14,000), transformer ($1,500), or solar panels ($9,000). We struggle to even think about requesting money for these things when we are in such need for monthly personal funds, a vehicle to be able to get to around and many ministry needs as well. We are very thankful for the many ways HGIM has been a great help with our fundraising needs and the many ways they have edified us spiritually through our partnership in ministry. Transitioning to partner with HGIM has been another focus this summer and we are so excited for what the future holds!
Thank you for your faithful prayers, support, and your ministry where God has each of you serving. We are excited for this next year and believe the Lord will continue to provide for where He has called us to serve. This September we will begin our third year in Haiti.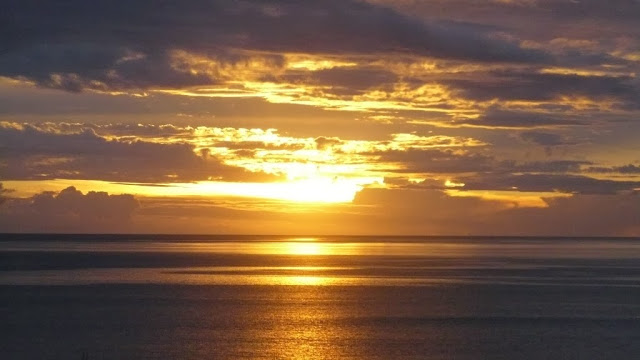 On the calendar so far for the remainder of 2013:
September – El Shaddai teacher training and start of school, preaching in Godet (if we get our vehicle), English classes, Kofael meeting, hosting guests
October – School, parent meeting, Bible study, English classes, preaching in churches, pastor training, Kofael meeting, hosting guests, Heart of God International meeting (Eric traveling stateside), Speaking at Victory Church in Rochester, NY
November – Teacher training, school, English classes, Bible studies, training pastors, preaching, hosting guests, American-Haitian Thanksgiving
December – School, Christmas programs for school and Kofael, Bible study, English classes, pastor training, hosting guests, celebrating our Lord's birth!
***We are hoping to be in the USA during the summer of 2014 as a family and looking forward to seeing many of you. If you would like us to speak or visit with us please let us know and we will get it on the calendar. Thanks for your friendship, prayers and generosity. May God continue to meet your needs and ours for His glory! Let us hear from you and how we can pray for you.
Eric Ream
2 Corinthians 5:9