Lord, through all generations you have been our home! Psalm 90:1
This verse has been a consistent comfort to us through the years. Three weeks into our intense summer scheduled travels and a tinge of Haiti homesickness has set in. We are so thankful for all the homes that have already opened up to us the past few weeks. We still have a lot of roads and clouds to cross before heading back to Haiti so we're  just gonna keep on remembering that no matter where we are, the Lord is our home!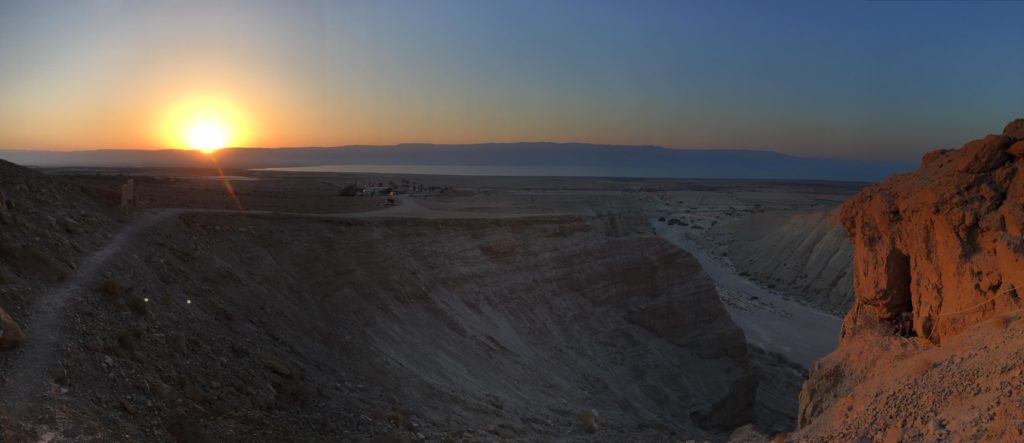 We had hopes of sending out this update in the weeks prior to our Haiti departure. However, during that timeframe (and in addition to the 'normal' Haiti tasks, ministry and attempting to home school four children in the rising temps) there were hurricane houses to build, several house guests staying with us, a big sweet sixteen birthday bash for our sweet Esmée, the big boss arriving in Haiti for meetings and travel all over Haiti, planning a KOFAEL fundraiser for the same day we arrived from the airport at 2 am with suitcases full of Haitian artisan metal art that had to be pre-ordered (of course the artisan would come the day before we left and then forget a few things that we were literally packing in line at the airport because he barely made it to meet us in time), and a broken down vehicle (for nearly two months) among other make life harder conundrums.  Oh and to top it all off there was a seriously scary life or death situation in which we felt compelled to help involving an American acquaintance (non-resident) in trouble in Haiti which required Eric's time, attention and travel away from home a good portion of that past month.  It's ok now. But let's just say we hope to never have to repeat that month again. So backtracking a bit and moving forward, here is the short comprehensive version of what we have been and will be up to this summer!
Texas
We hit the ground running in Texas on May 10th with our Kofael fundraiser alongside our Haitian partner Frantz who just happened to be in the same area of Texas for just that one day. We had a great turnout thanks to the many friends and family that showed up to see us and helped make the fundraiser a success! Special thanks to our dear Page Wells who helped with all the metal orders in the weeks prior and pretty much had to do everything for us since everything needed to happen immediately on our arrival. Page is the best and Elisabeth honestly doesn't know how she would survive without her (especially since she lets her decompress all her Haiti stress in the comfort of her home and is still our friend even if a few doors get slammed). Eric carted Frantz back to the airport to get on a plane to Haiti in the wee hours less than 26 hours after our arrival.  We slept after that for almost a whole day.  We felt like sleeping for weeks, but kept pressing on to the next destination.
We were blessed to go to Houston and spend Mother's Day visiting my sis Emilee and brother in law Clay. The kids and Eric finally got to meet baby Titus!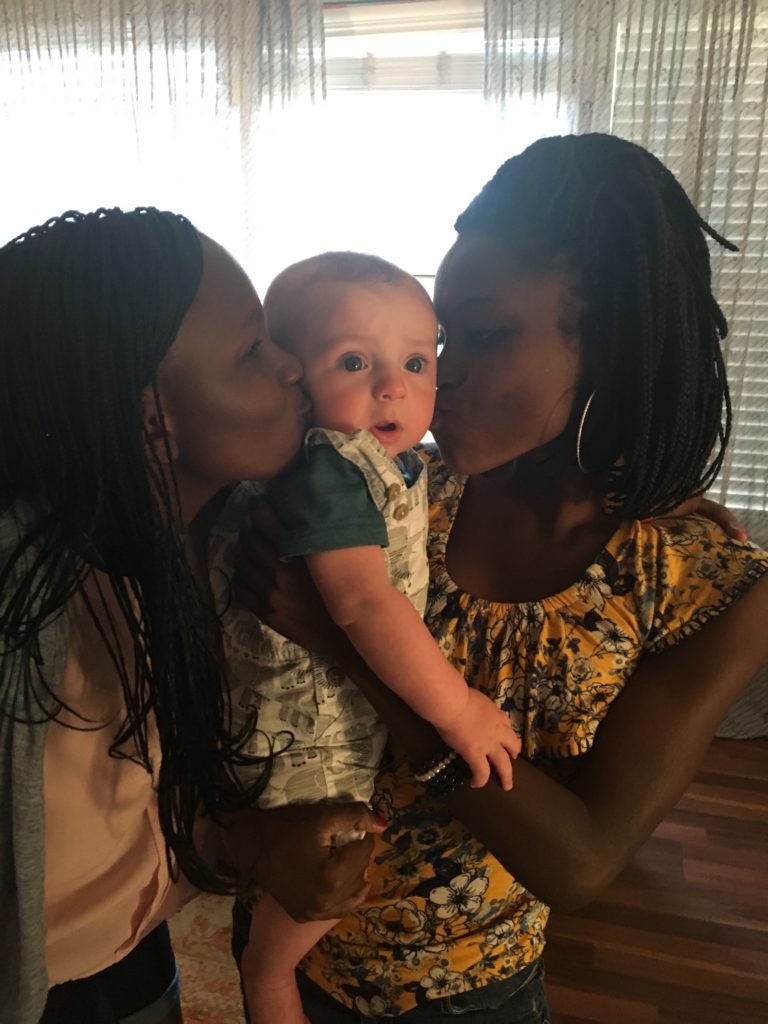 It was a precious time with the Vaughan family and getting to see my college buddy April too! We headed back to New Braunfels for Evan's 11th birthday party, a Price family reunion where all 20 of us managed to be in one place at one time for one day, and fit in some doctors appointments before renting a vehicle and hitting the road again. Along the way we spent the night with our Babcock cousins and got to see lifelong friends Jeremey and Julia. Another highlight of our trip was stopping off to meet new Haiti friends, Ray and Misty Garrison! We are always encouraged by the sweet ways God brings people together. We spent a weekend in Peoria, IL, with four families from different states that we met through our Haiti adoption journeys. We treasure these times so very much!
Unfortunately, we didn't get to see several friends in Texas, that we really wanted to, but we are reserving the last week of August for you! August 30th, we will head back to Haiti with the family. Here is the download of where we will be landing until then.
Illinois
We have decided the best thing for the kids is to give them some stability this summer and let them stay in one place for June and July. That place is Eric's hometown of Taylorville, IL, where Eric's parents and great grandma Ream live. Pa-Pa and Me-Ma are going to get a whole lot of quality time. The boys will be busy with swim team and the girls have weekly tutoring and summer church camp plans.  Eric and I will not be staying in one place. We will touchdown in Israel by the end of this week and we will be there the rest of June.
Israel
Israel? Yes! And a short trip to Jordan. We are touring Israel alongside Elisabeth's parents and will be helping them host the tour. We are traveling with dear Haiti missionary friends who are joining us for a mission trip/follow up from Eric's trip three years ago in partnership with our Heart of God mission organization's Israel branch. After all that we are staying an additional week to assist Dad with archaeological work in Qumran and have a rare opportunity to spend quality time with our parents in Elisabeth's childhood home of the Holy Land. Being in Israel feels a lot like being home. Israel has always been part of our lives and so many things remind us of Haiti.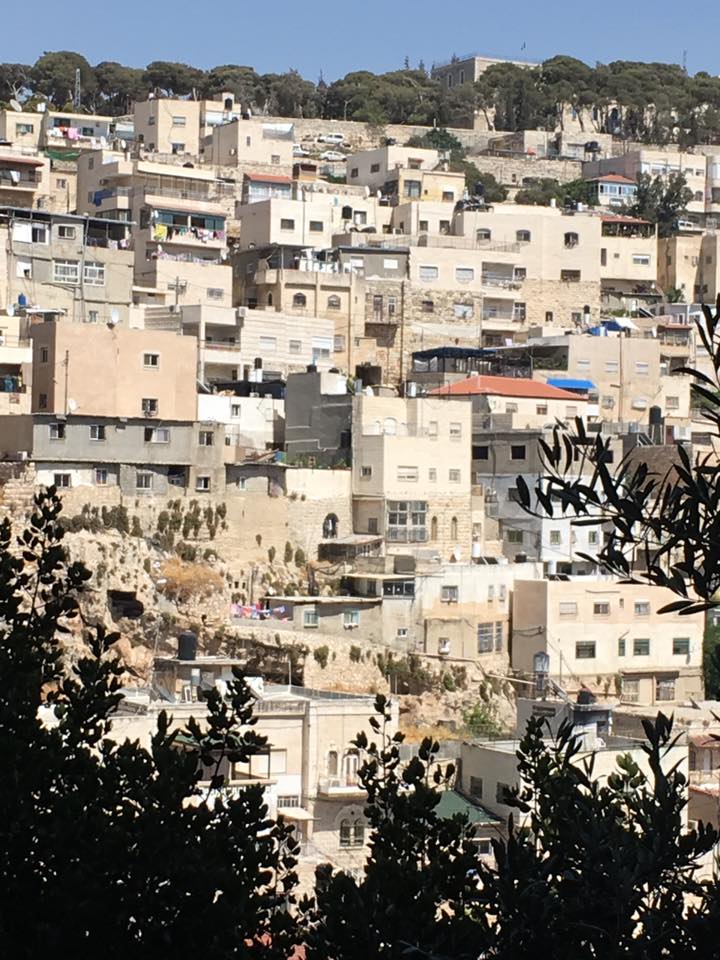 The similarities in topography and even certain cultural aspects is one of the things that drew Elisabeth's heart toward Haiti in the first place. Being back in Israel feels like the cumulative of our many homes. Speaking of being back. We didn't quite get this posted before we left Illinois for Israel. So here we are. We started writing this update after three weeks stateside and now we are on week number three in Israel! Here are a few pictures that summarize a tiny fraction of what we have experienced.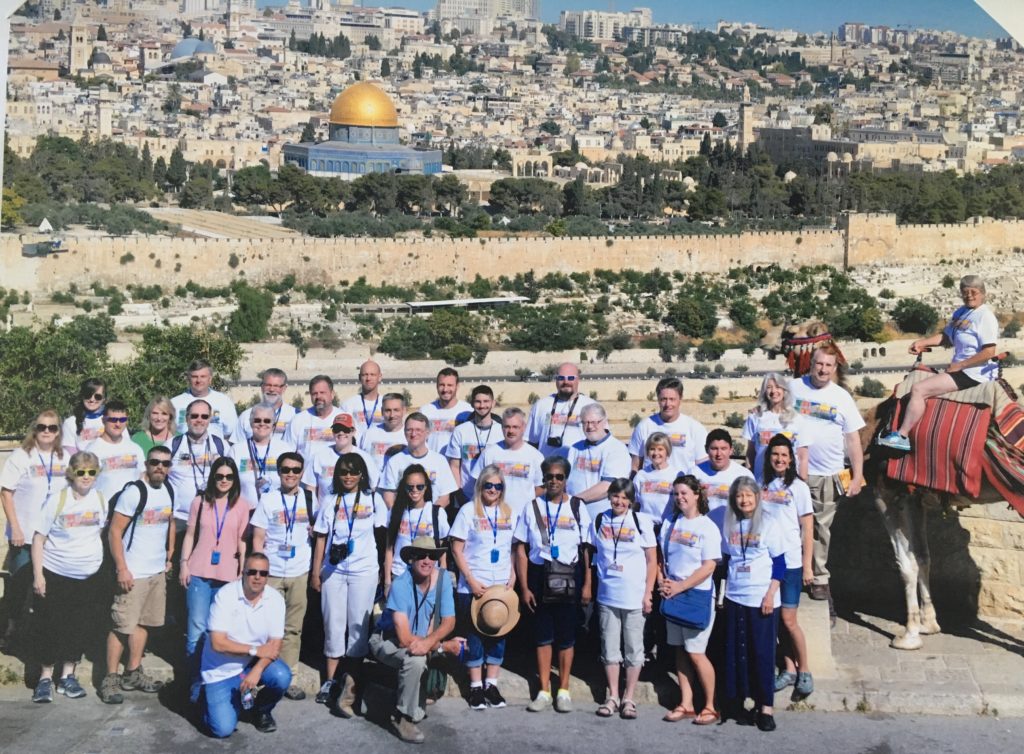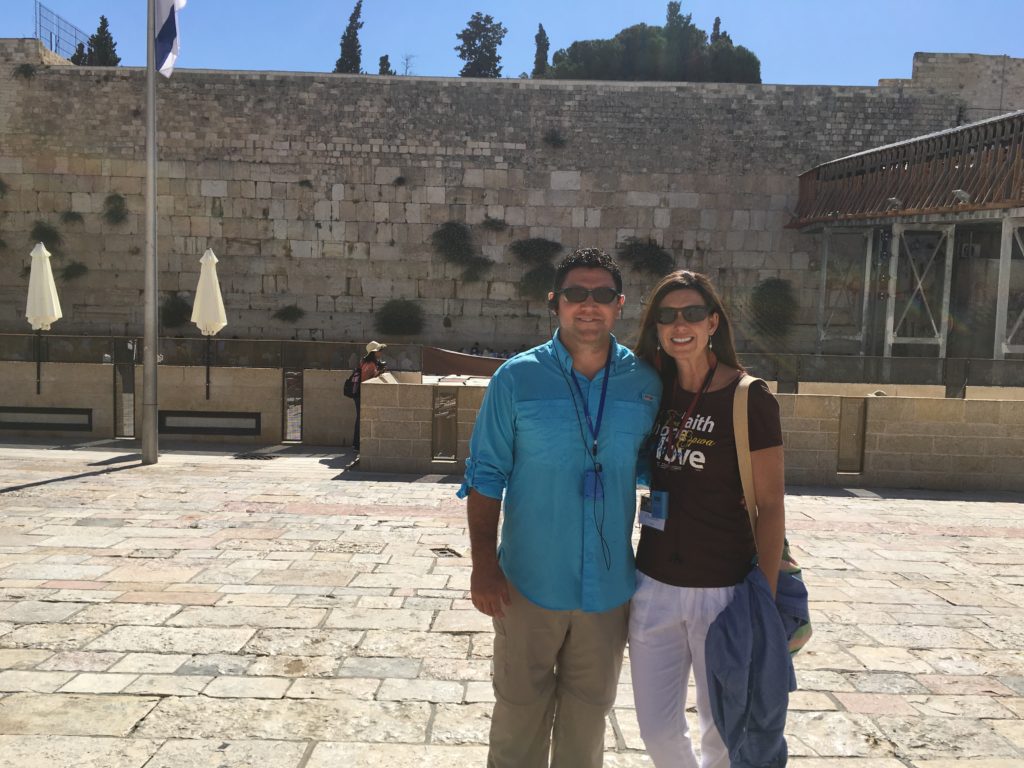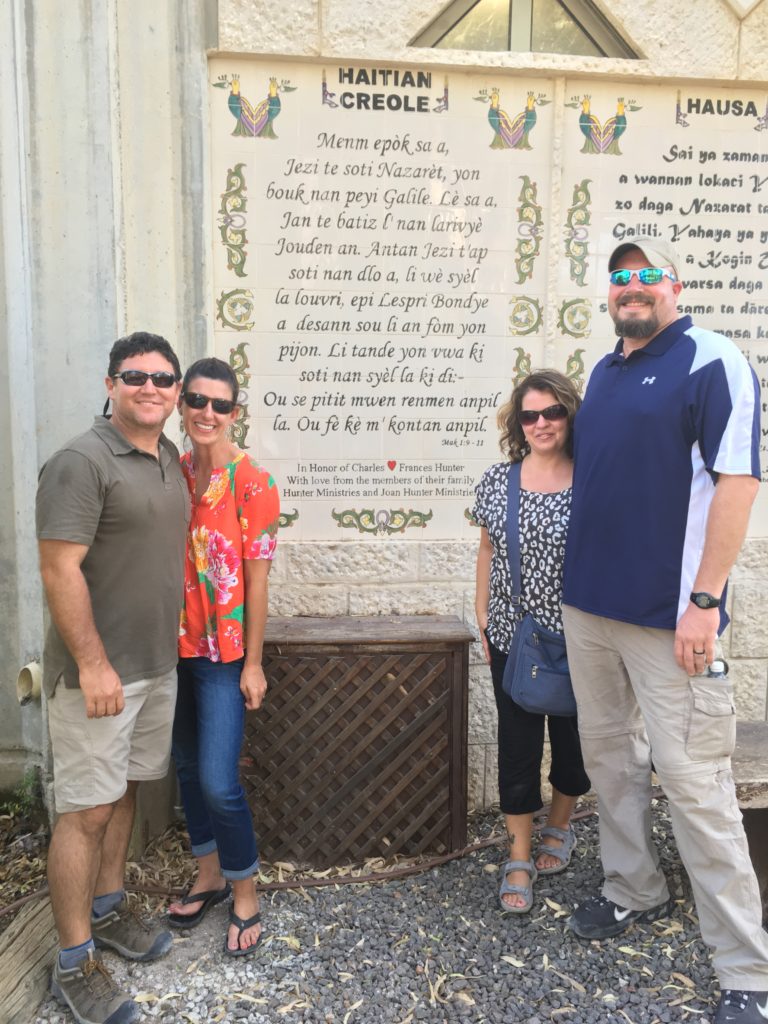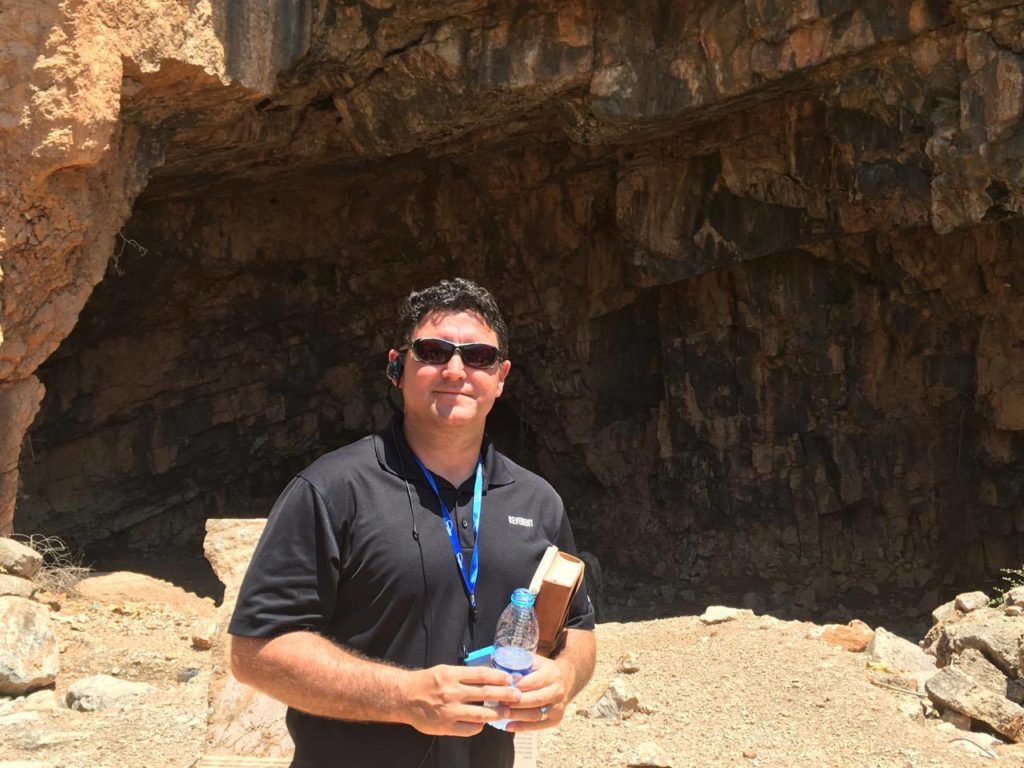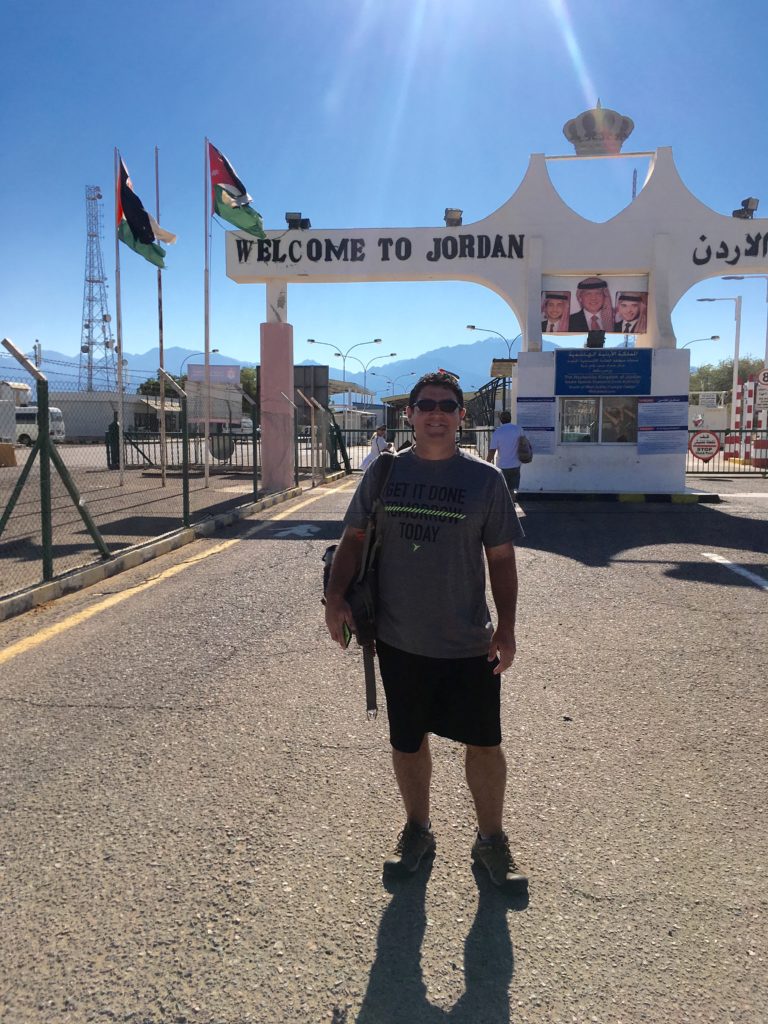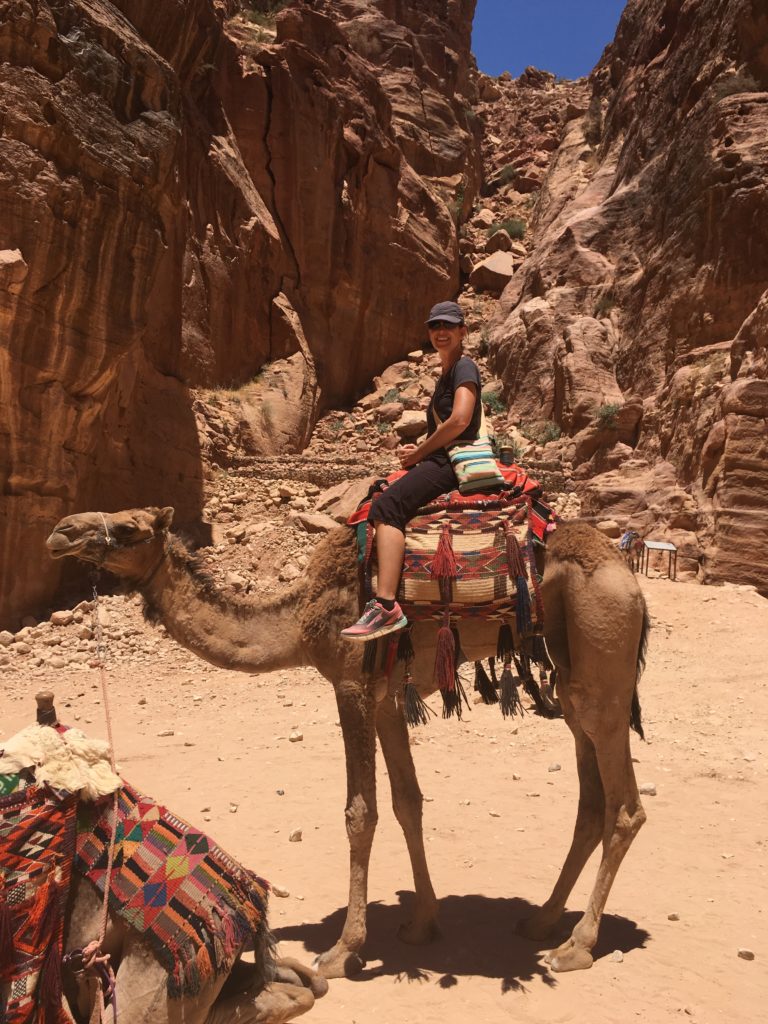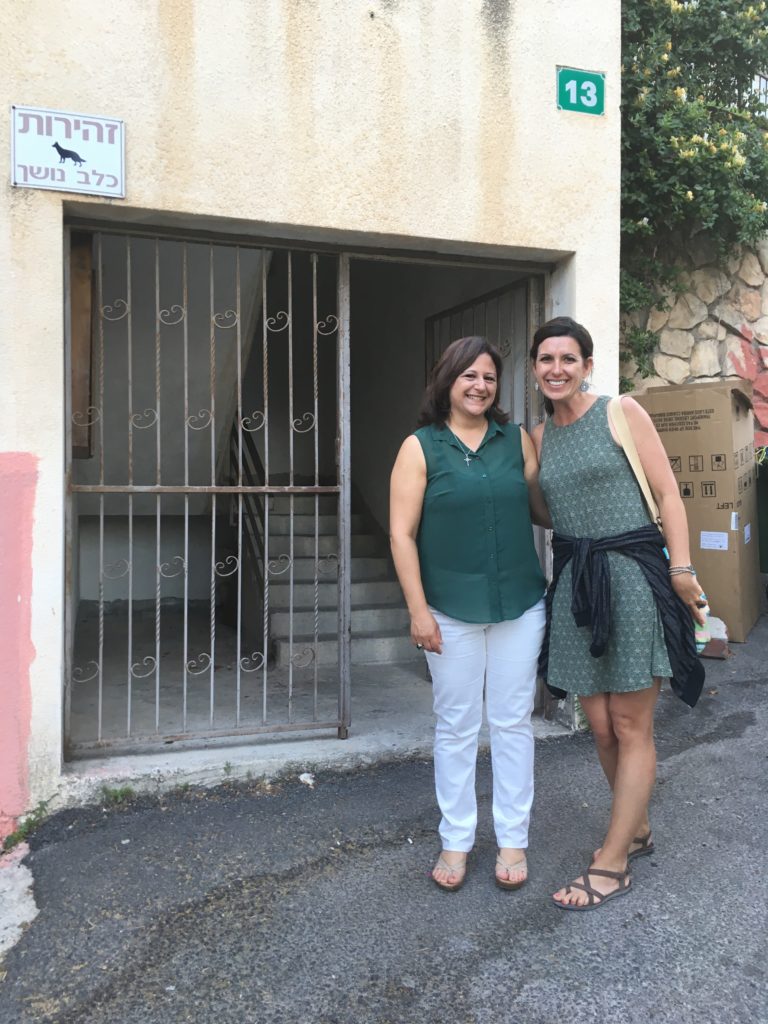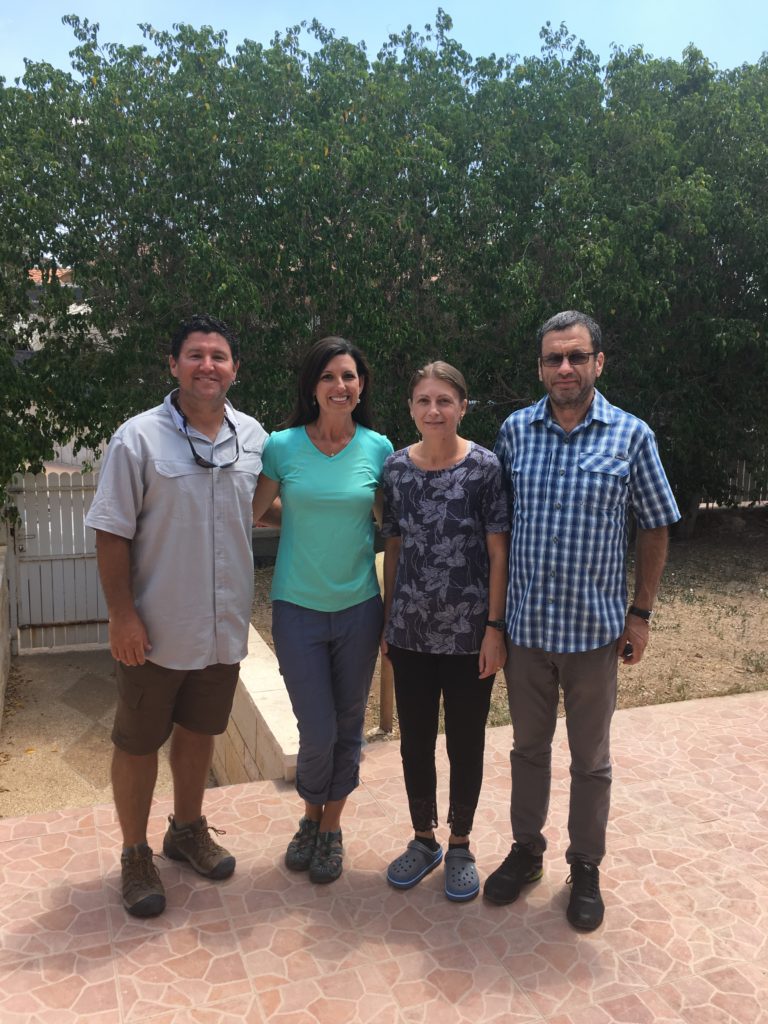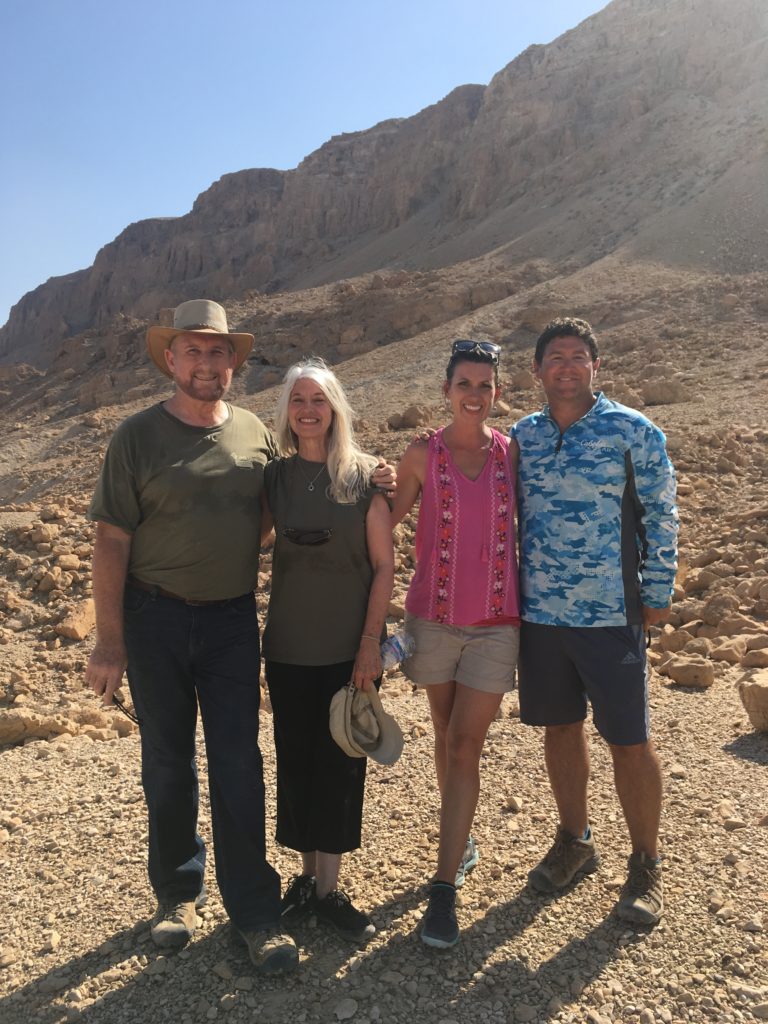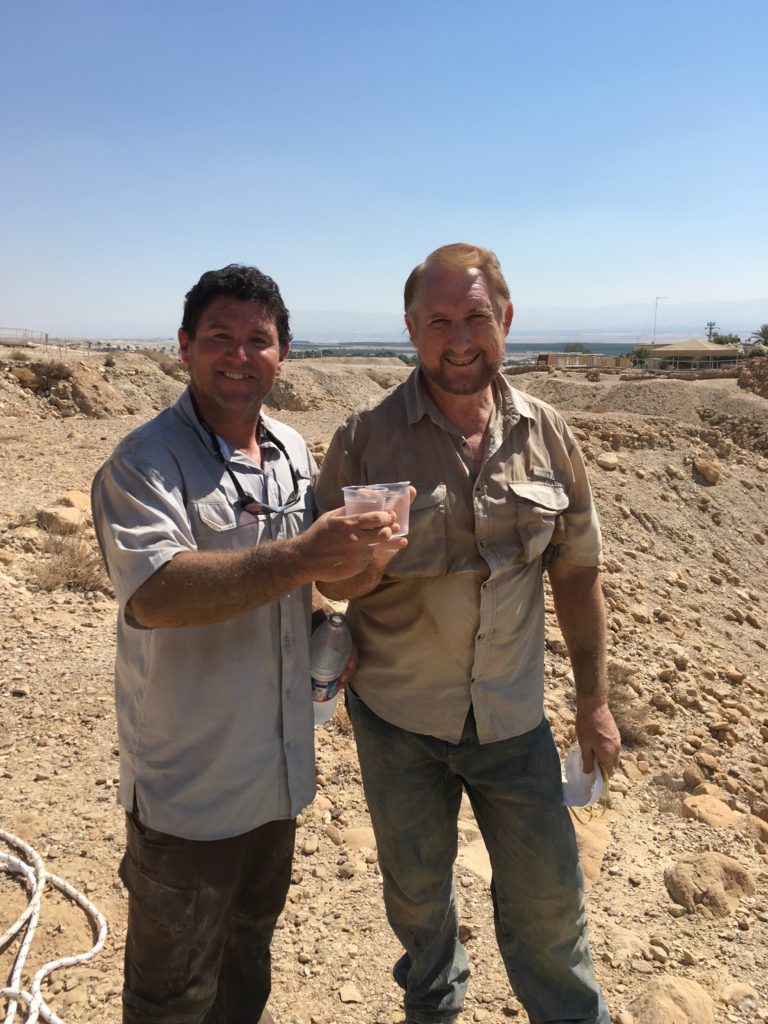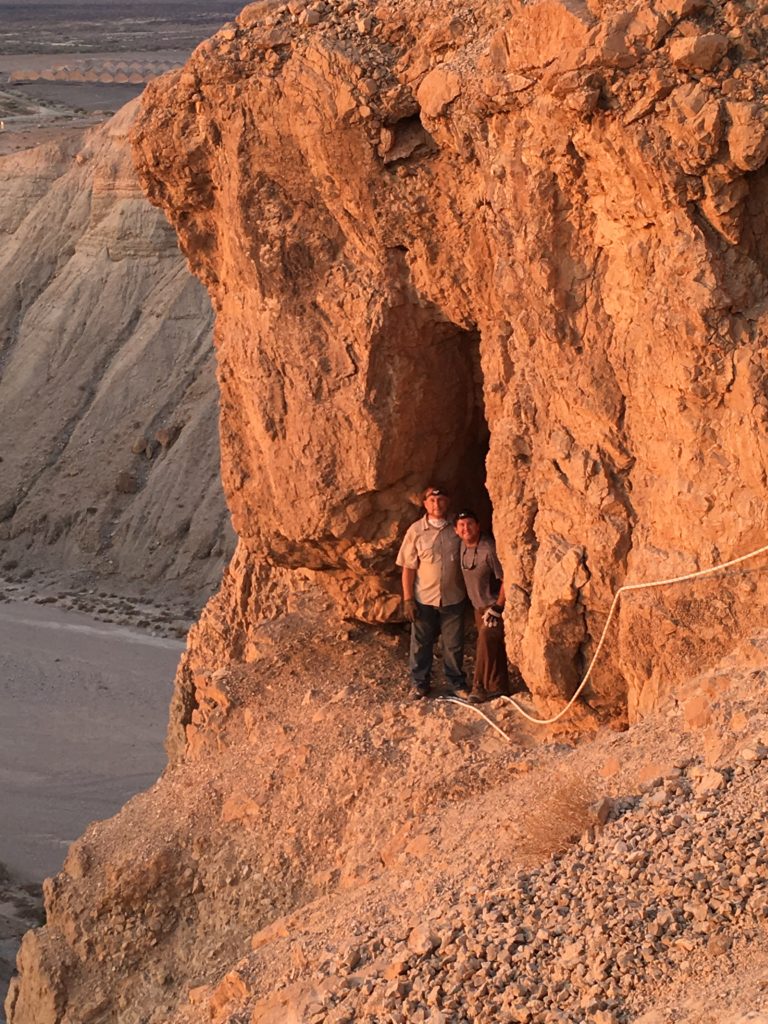 We know we are blessed and spoiled rotten to get to experience Israel for three weeks and are so thankful for the provision to be able to be here. To all of our Haiti supporters we want you to know that this trip was covered by other partnerships through our mission's Israel branch, help from our parents/tour company, as well as a special sponsorship for this purpose. We wish everyone who loves God and His Word could/would make every effort to visit the Holy Land where His Word is seen in living color. Thank you to everyone who played a part in making this trip possible for us!
Back to Illinois then back to Haiti
We will return to Illinois and reunite with our kids a few days from now. Eric will be speaking at two of our Haiti supporting churches, Calvary Baptist and Taylorville Evangelical Free Church, the following two Sundays before we return to Haiti July 25th. The kids will continue to stay with their grandparents while Eric and I go back to work in Haiti for a few weeks. Eric is in charge of a large Haitian Pastor's conference with Disciples Village scheduled for the end of July. Several pastor friends from the US are flying in for this event as well. We can't wait to see how God will use this event for His glory! Elisabeth will be there for July KOFAEL meetings, assessment of kids school sponsorships for the fall, and relieving the young man who has been taking care of our house and pets. We also are hoping to secure a contract for a new rental house (not too far from our current rental) and make final plans for a house move we believe is the right thing for our living situation starting this fall. Prayers appreciated for all these things to come together!
Florida
We will reconvene with our kids in Florida in August. PaPa and MeMa Ream are driving the kids down from Illinois the day we fly in from Haiti. We are excited to spend time with Eric's brother, Terry, and our nieces as well as our Bethany Church family while we are there. We have a host vacation home thanks to the Shekell family and hope to enjoy time together after crazy summer travels and a lot of time spent away from our kids. One other item on the Florida agenda is arranging to ship a vehicle to Haiti. This has to be done by us in Florida. We desperately need an additional vehicle in Haiti. Our vehicle has been down 40% of the time and Eric is traveling around Haiti about 40% of the time when the vehicle is working. This leaves Elisabeth and the kids stranded a lot which is neither safe nor efficient with growing kids needing to go places. We are hoping to be able to purchase a vehicle stateside that can be shipped from Florida. Our Haiti neighborhood is actually home to the shipping yard where the vehicles come and we now have connections that can help us do this well. But getting the right vehicle and getting it there is another prayer request!
Back to Texas then back to Haiti 
We head back to Texas for a short stint after Florida. The main reason for this is because the amazingly cheap round trip tickets we found for the family fly back out of Texas. The other reason is because the kids medical insurance can only be used in Texas and we all need to visit the dentist. We have already had eye checkups which indicated a pretty serious issue for our youngest son Evan that we have been concerned about for the past year. He has a condition called ptosis that has been caused by nerve damage triggered by one or a combination of physical traumas he has experienced in Haiti. The nerve damage has caused his eye to droop severely and his vision has declined in the past six months. We saw a pediatric neurologist at Saint Louis Children's Hospital who confirmed the condition and need for additional testing and ultimate surgery. We have these appointments scheduled as soon as we get back to Texas and are praying for a swift timetable and recovery so that we can all return back to Haiti together on our current tickets.
Specific Prayer Request:
A fruitful time for identifying the next sites for archeological digs in Qumran, Israel (site of the Dead Sea Scroll findings) and special time with our Price parents this last week in Israel.
Speaking engagements at three of our Haiti ministry supporting churches in July and August.
Planning and final preparation for the Haitian Pastor's conference at Disciple's Village the last week of July.
Finding the right vehicle to purchase and ship from Florida to Haiti and the additional financial provision for purchase and shipping. Vehicle needs to be an SUV seating at least seven, in good condition, and 4WD is a must.
Evan's eye condition and upcoming surgery. Please pray for wisdom, peace, healing and provision (need specific doctor referrals and insurance coverage) and for all these things to come together within the last ten days of August if that is the Lord's will.
New medical insurance for the whole family starting in September when the kids expires. Eric and Elisabeth have not had any insurance for over a year and have to figure out the best way to get this need taken care of for our situation being in Haiti which can be tricky and costly.
Upcoming house move in Haiti. We have been praying for open or closed doors  if we are supposed to move to a different house that will accommodate certain needs more efficiently. We have identified a new rental house, have thrown out a few fleeces (if you will) to make sure this really is an open door, have prayed about it and have sought wise counsel. As long as this is still a green light with the owner when we get back to Haiti in July, we believe God has provided a wide open door! Our current house will be rented by another mission group that we have been privileged to get to know over the past five years when they are working in our area. They are planning to purchase many of our current guest house items and work together with us toward this transition in the best interest of all. This will allow us to make a smooth transition to our new house in the month of September before they move into our current rented house in October. We will still continue with ministries in our Saint Marc neighborhood and are excited to still have connections/Christian ministries flowing out of the house we have made into a home the past four years.
Thank you for keeping up with our adventures wherever we are in the world! Please don't hesitate to ask any questions and send us your updates and prayer requests too!
Love from Jerusalem,
Eric and Elisabeth
Psalm 90:1