MERRY CHRISTMAS! We are celebrating from Haiti again this year and so thankful to be here as we remember all God has done and look forward to another year to serve Him and others around the world!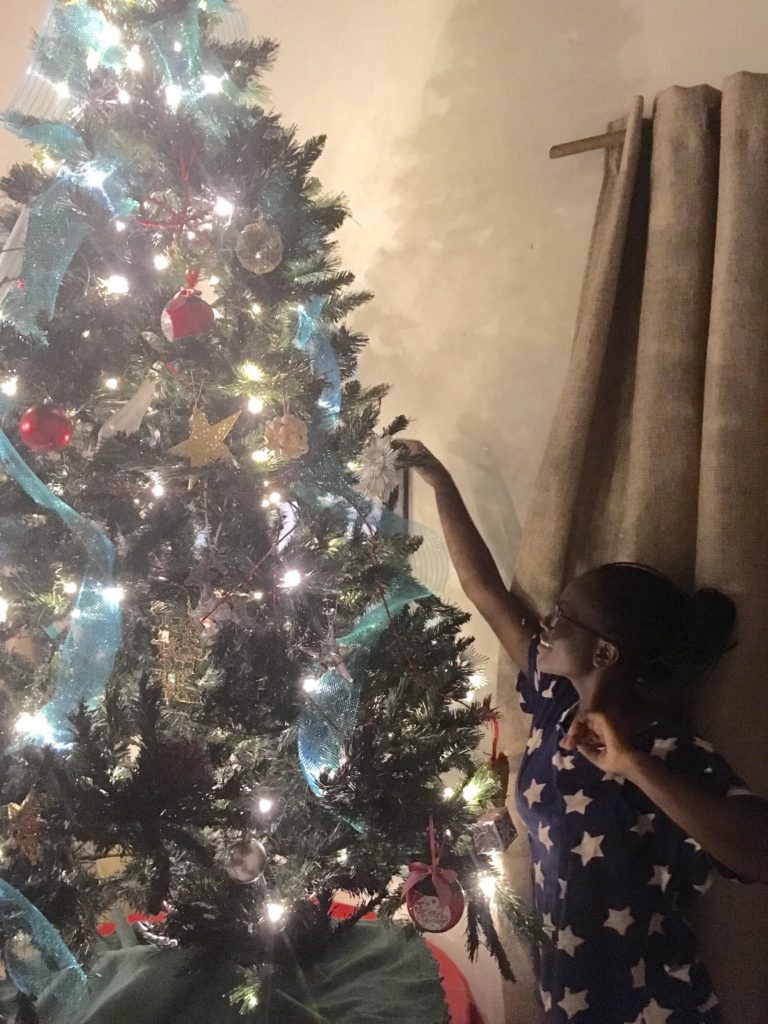 Ministries continue to grow. We love our mission team at Heart of God and the privilege of working together for the sake of the gospel around the world. Eric continues to teach and disciple Haitian pastors through our mission and our partner ministry at Disciples Village. The July conference that brought both Haitian and American pastors together in Haiti was a huge blessing. Eric has just finished planning and is looking forward to the upcoming March pastor conference with Disciples Village. Doors also are opening for Eric to travel to other countries through our mission organization this year! Keep reading for more ministry and family updates below!

Eternal perspective is something we must hold tight as we strive to hold loosely to everything else. This is easier said than done. But if we are to act justly, love mercy and walk humbly well in this broken mess of a world we can't love the world or the skin we are in too much. Living in Haiti has taught us—more like assaulted us—with hundreds of why questions that will probably not be answered this side of Heaven. The injustice and inhumane atrocities in this world can eat us alive if we don't choose to remember that this broken place is not our true home. One day, our Emmanuel will return to earth, right the wrongs, and make all things new. Jesus, our God with us, lowered Himself on our behalf to become flesh like us in order to seek and to save all that was and is lost. How sweet it is to hold his nail pierced hand!
Romans 15:20 says, "It has always been my ambition to preach the gospel where Christ was not known…"This verse has pierced our hearts for many years as we continue to pray for the unreached and unengaged people groups worldwide. Eric has been dreaming up a ministry plan to help make this ambition a reality for believers whose hearts are convicted by this reality as well. Thanks to our Heart of God International ministry team, this dream is in the beginning stages of coming true! Romans15:20 ministry has just been launched. Visit http://romans1520.org and sign up for email updates & like our Facebook page at Romans1520.
Reuniting and restoring former orphans and families is a passion the Lord has given us. We praise God that the former orphanage under our mission's support closed its doors in June after the seventeen children residing there were placed back into Haitian families. Several of the children were deemed "true orphans" but we do not believe this sad circumstance should sentence their childhoods to an institutional setting. God has graciously allowed us and the Heart of God Haiti ministry team to help facilitate ways for all the children to now grow up in families. This transition has been an ongoing process the past few years and will continue as our team does our best to make sure the children are flourishing. Please pray for the "orphan crisis" in Haiti, for an awakening of the Church (both in Haiti and abroad) to be humble and educate ourselves on the devastating long-term effects children who grow up in orphanages endure, and to seek better solutions.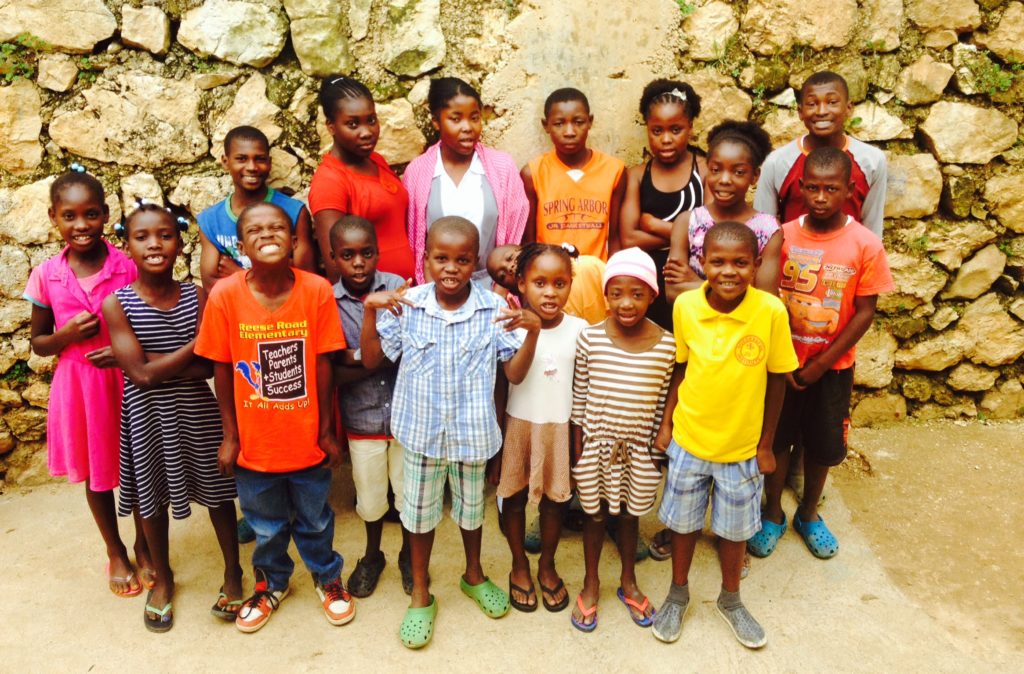 Yeshua is the Hebrew name for Jesus, whose birthday we celebrate. Yeshua=Salvation. Isn't it wonderful to just pause and think about the amazing, miraculous gift of Yeshua, our Salvation? Thank you Jesus for leaving your Heavenly home, choosing to be born as a baby, identifying with our flesh but without succumbing to sin, suffering all things—even death on a cross, just for us. Because you love us! "Neither is there salvation in any other; for there is no other name under heaven given among men, whereby we must be saved" (Acts 4:12). Pray that those who do not yet know Yeshua/Salvation "to comprehend with all the saints the width and length and height and depth of His love" (Ephesians 3:18).
Church fellowship in Haiti is another aspect of ministry where we have enjoyed new friendships and growth this year. Eric continues to serve as an elder to Montrouis International Fellowship where we attend as a family most Sundays unless Eric is visiting churches of the Haitian pastors we serve. The International English speaking Body has grown immensely this year. Foreigners hungry for the Word and fellowship in their native language often travel hours to find our church home. Others of the leadership team have moved too far away or have been called to step down for a season leaving only Eric and our fellow Heart of God missionary Jason to lead the church in a volunteer capacity. Please pray with us that other men who are strong servant leaders will rise up to help meet the needs of this role and strengthening of the Body in our corner of the world.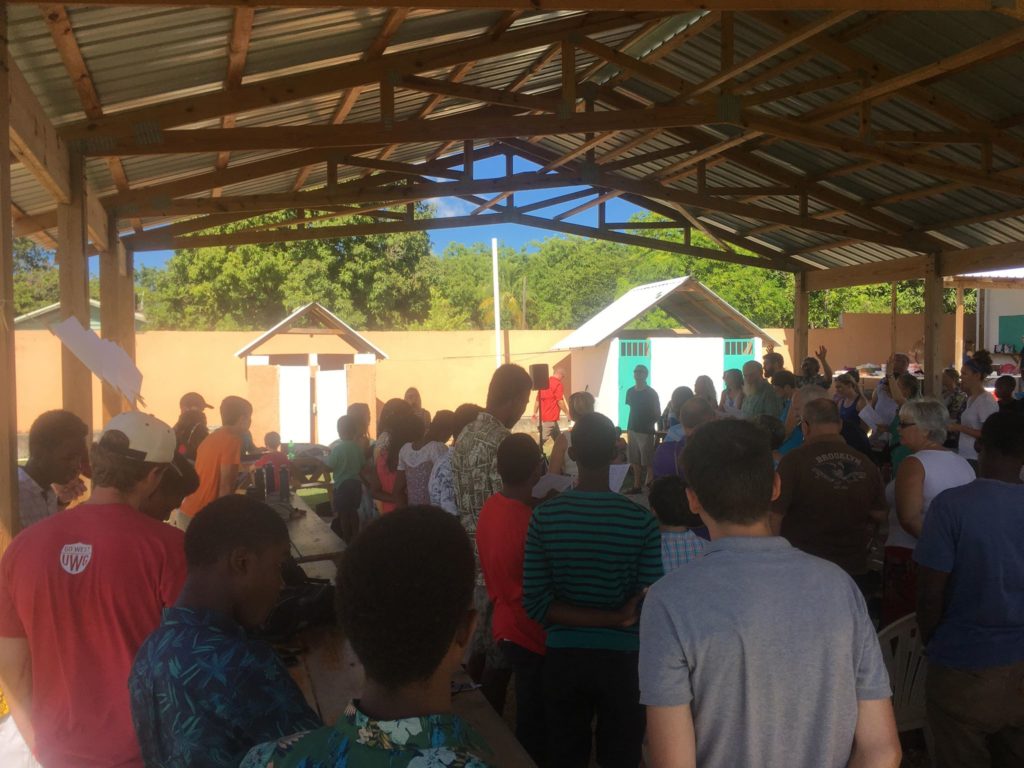 Health has been relatively good this year and we are very thankful that no illnesses have managed to keep any member of the Ream Team down. Elisabeth asks prayer for the chronic joint pain she has experienced since contracting the Chickungunya virus in 2014. The virus reportedly sticks around in the body for 5 years so she has just a little under 2 years left if the current culprit is truly still the icky Chick-V. Our biggest prayer request regarding health is for our youngest son Evan. Last summer we discovered through a series of doctor and hospital visits that Evan is a strong candidate for a rare, progressive condition three different doctors/specialists have unofficially diagnosed, but are leaning toward a positive consensus. We ask for prayers as we deal with this difficult news, for healing and no progression of the condition in Evan's body, and wisdom moving forward. We praise the Lord that so far Evan seems to be on the mild end of severity of this condition, says he doesn't feel any different and is his same, sweet, optimistic self.  We are also thankful the doctors have not had an issue with us keeping our residence in Haiti in light of this news.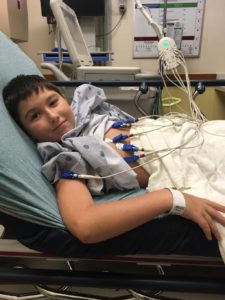 Ream kids are growing up. Elita Marguerite is now officially an adult and we love praying with her about her future options. She is still open to pursuing a career with the US military if God opens that door for her after high school graduation. She also is open to a gap year of traveling with missions or working at a Christian camp. Recently Elita had the opportunity to work with and translate for a visiting team of forty doctors and trauma nurses who came to work at the hospital near us. She absolutely loved it and is hoping for more opportunities like this in the near future. Esmée has had a sweet sixteenth year full of ups and downs that she has grown through. We are so proud of our sweetheart. God has given and gifted Esmée with a passion for dance and she has prayed for years to be able to pursue this passion with little to no formal opportunities in Haiti. We finally found a professional dance teacher willing to come to our area and she is enjoying this outlet very much! We are excited to see where God leads as she desires to use this gift for His glory. Ethan became a teenager in June and is now taller than his 5'8" mother. His dad is in denial about his son passing him up in the days or even hours ahead. Ethan is smart, silly, and sometimes way too sassy, but he is also growing as a servant. He enjoyed being on a swim team over the summer and is always looking for ways to unleash his energy around Haiti. If only there was a drama team around here! Evan is eleven and just loves life and all the people in his. He always knows when a hug is needed and speaks up (albeit a little too often) about any injustice he is near along with speaking whatever else is on his mind in a never ending stream of chatterbox. He still enjoys video games a bit too much, but has taken up cooking as a new hobby that seems to be a genuine interest in recent months. His latest chatter is about all the foods he knows how to prepare and the restaurants he will someday own.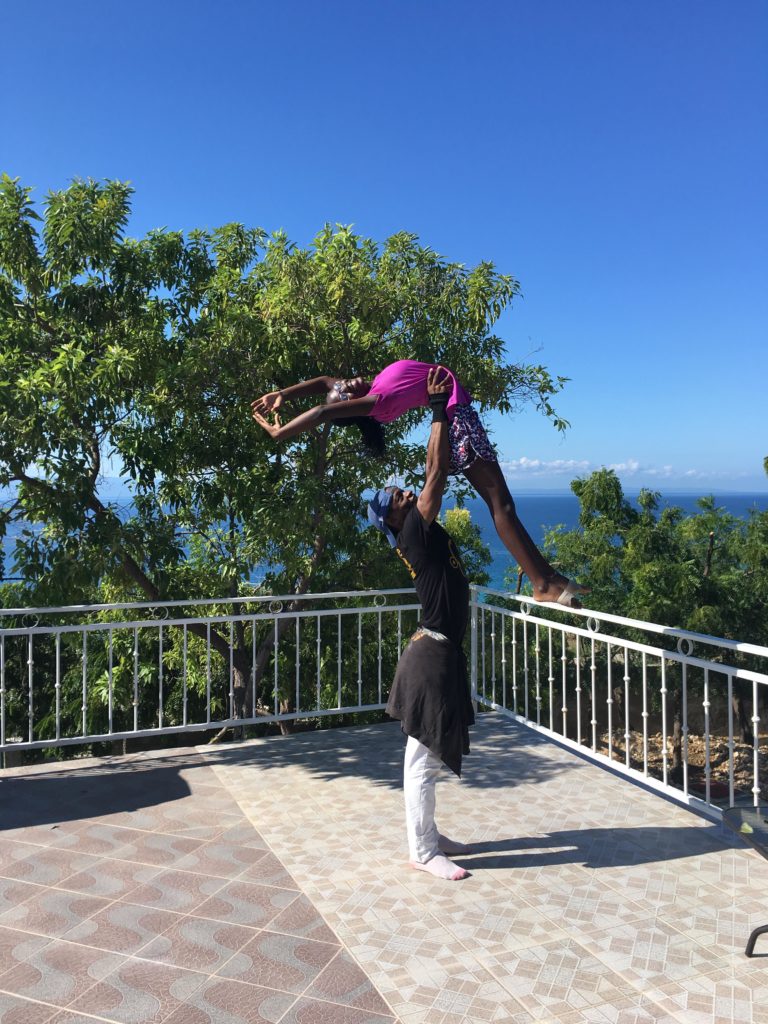 Israel holds a special place in our hearts and prayers. Eric and Elisabeth were immensely blessed to travel to Israel for three weeks in June along with Elisabeth's parents and fellow Haiti missionary friends. We loved getting to know and experiencing the holy land with the people on our tour and the archaeological work we were able to stay and assist with after the tour. A highlight was getting to visit the home and ministries of Heart of God Israel supported missionaries who are Messianic Jews sharing the truth that Jesus/Yeshua is truly Israel's Messiah. Pray with us for the peace of Jerusalem and for God's Chosen People to choose Jesus as their Savior.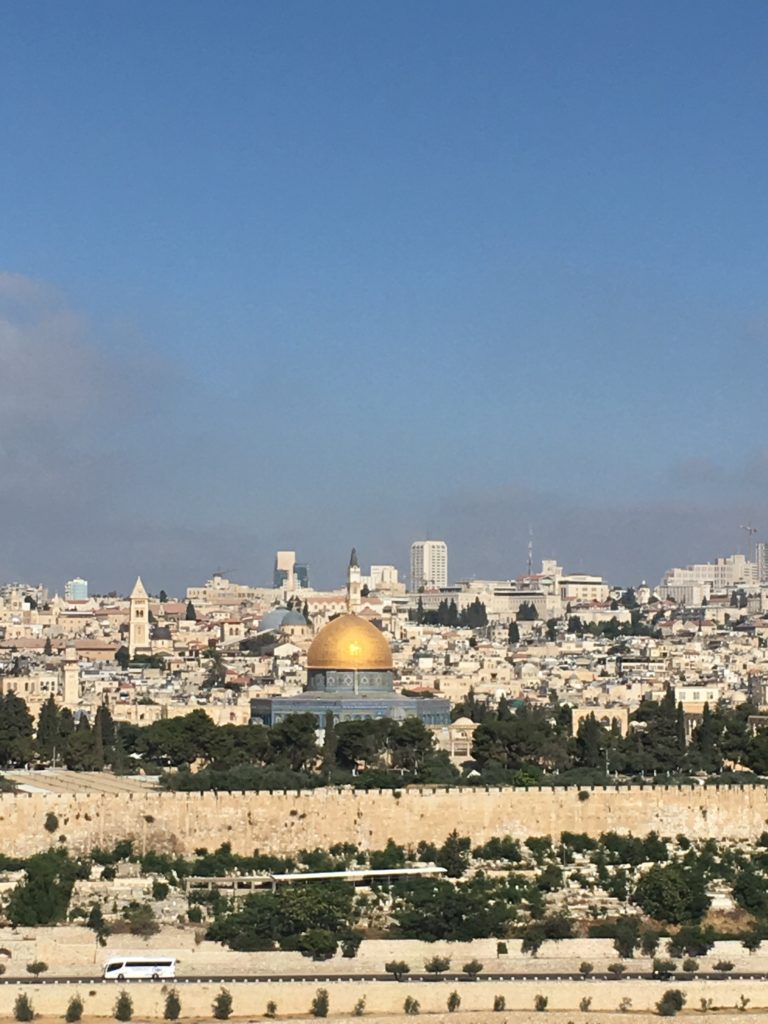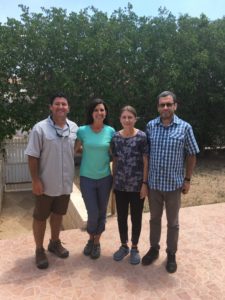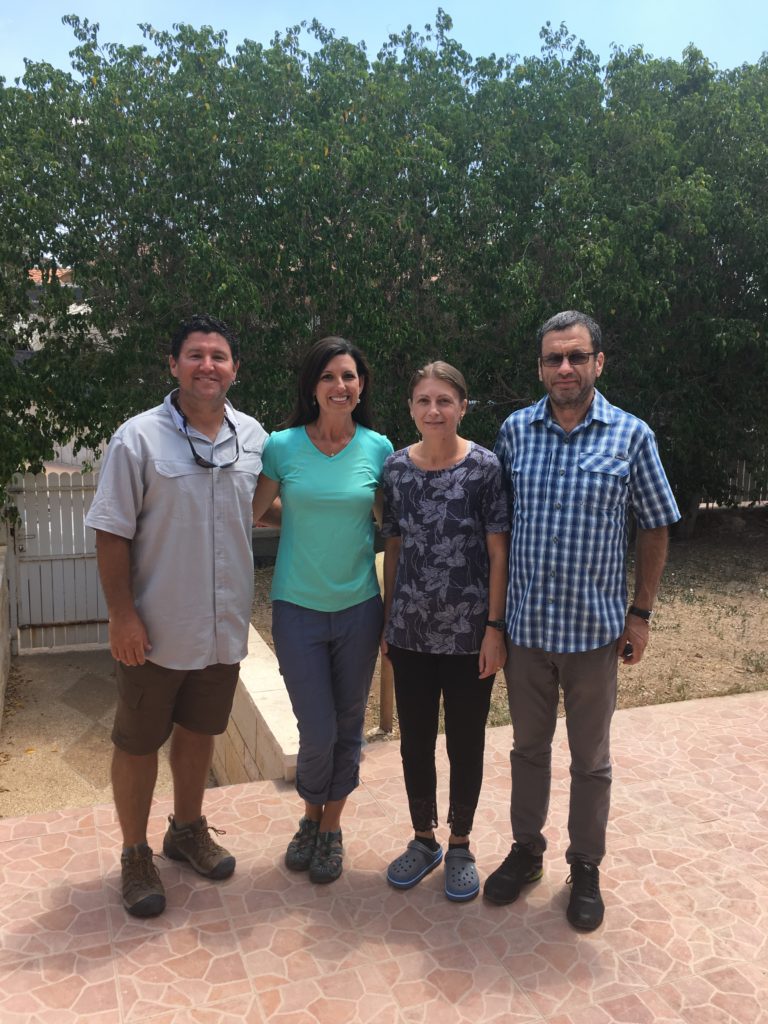 Schooling all four children at home this year certainly is a challenge. However, we are cherishing having more time together as a family watching the kids grow up and knowing the day is quickly approaching when some will fly the nest. Elita Marguerite is pressing on with her online high school classes through Penn Foster. She is now in the 11th grade and hopes to finish up high school before next Christmas. Esmée is is our most diligent student and is working hard to catch up. She is currently in 8th and 9th grade curriculum. Ethan is our smarty pants and needs more academic challenge even though he is flying through 9th grade classes at the age of 13. Evan is in the 6th grade and does well as long as we parents are making sure he stays focused (which means removing any temptation of the video games he loves to play). The kids mostly school themselves and we are thankful for their understanding and committed hearts and sacrifice so that we all can continue to live and serve the way we do in Haiti. Please pray that in spite of things that will always be lacking here, that God will enable us to meet their individual academic needs and that a love of learning will always be a treasure. We also pray this will be true for the Haitian children we are blessed to facilitate school sponsorships for so they are able to attend school. This year there were forty-eight children on our list!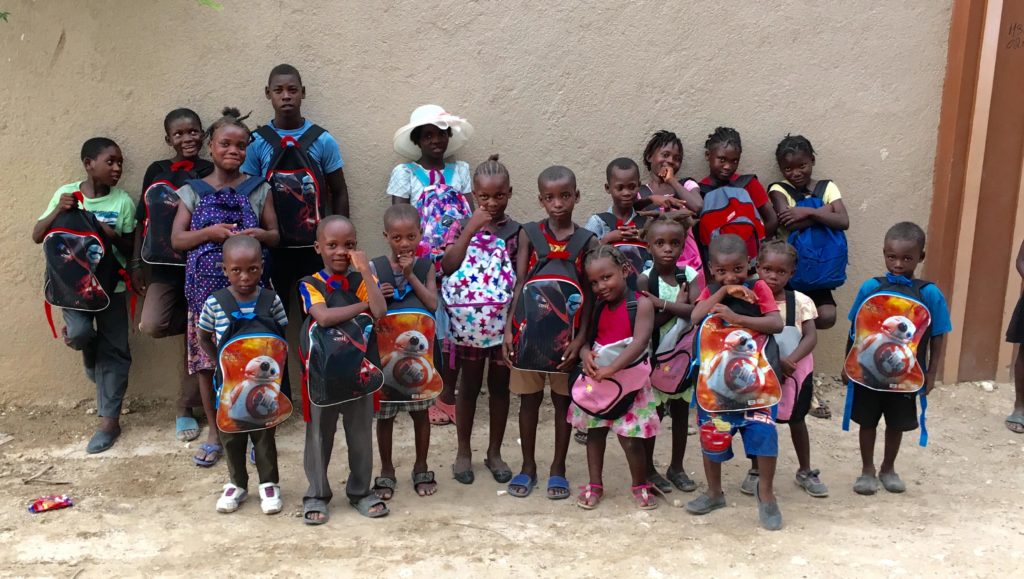 Three KOFAEL groups have now been established in different areas of Haiti and this family centered ministry granting small business loans to Haitian women is flourishing under the leadership of our Haitian directors. We were able to fly one director working on the other end of Haiti to meet the others and spend a weekend of encouraging and dreaming big for the future with our KOFAEL leadership team in early December. It was a very special and relaxing time at a beautiful Port au Prince hotel that will be a lasting memory for all. Pray for our Haitian directors, for us to encourage and equip them, and for the sixty-five Haitian women (who are faithfully supporting their many children and grandchildren) currently enrolled in the KOFAEL program working hard to keep their families together. You can support the ladies of KOFAEL Haiti at http://kofael.org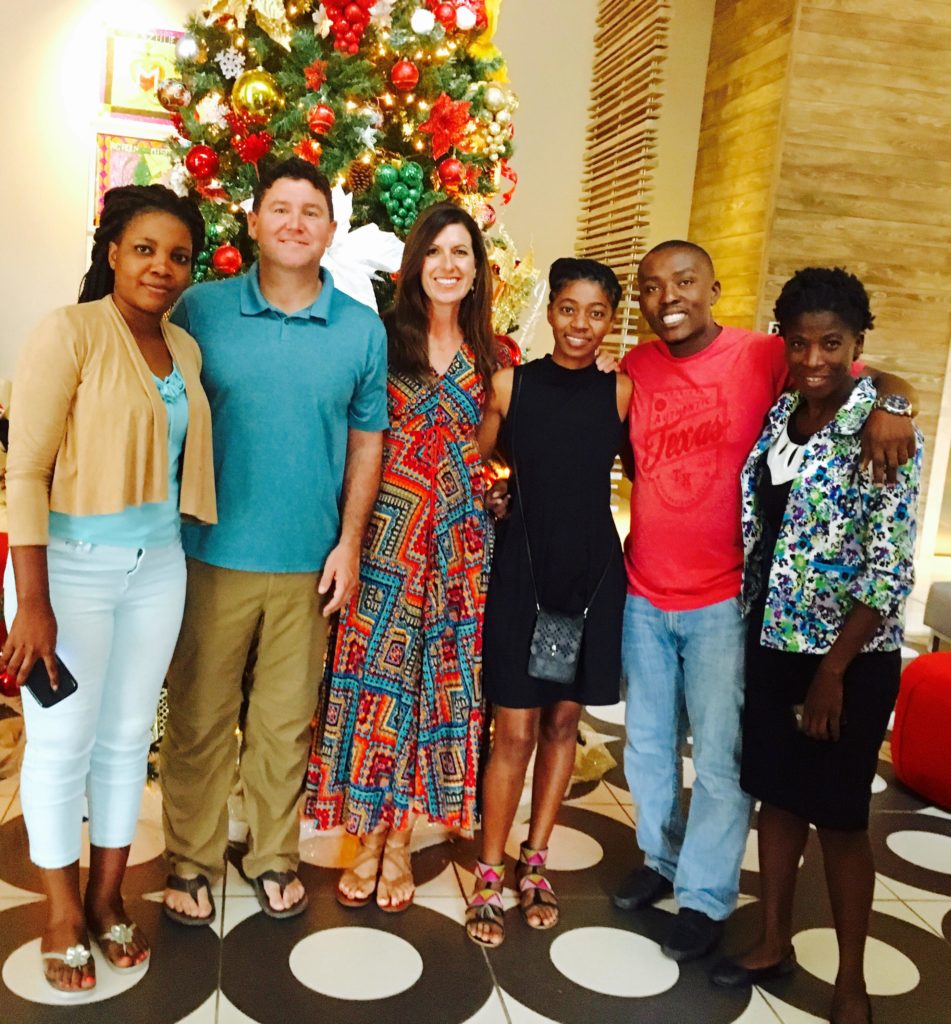 Moving to a new Haiti house has been both a fun adventure and a giant chore this past year. We are thankful for our new house located high up in the hills with the ocean below. We enjoy the sunsets and silent nights without loud neighbors and their extra loud music. But we miss them too. Thankfully, we didn't move too far away for visits and continued ministry in our Macdonald neighborhood. Our old neighbors love to visit us too. We don't have neighbors around us in the same way we used to now that we live in the countryside, but we have enjoyed living near other missionaries and their ministries our kids have participated in as well. We pray we will be able to stay in this house with no more moves for as long as God wants us to live in Haiti. Thank you for your prayers and support during this moving transition. It has taken awhile but we have just about found a place for everything and feel settled. We are excited to spend our first Christmas in our new home!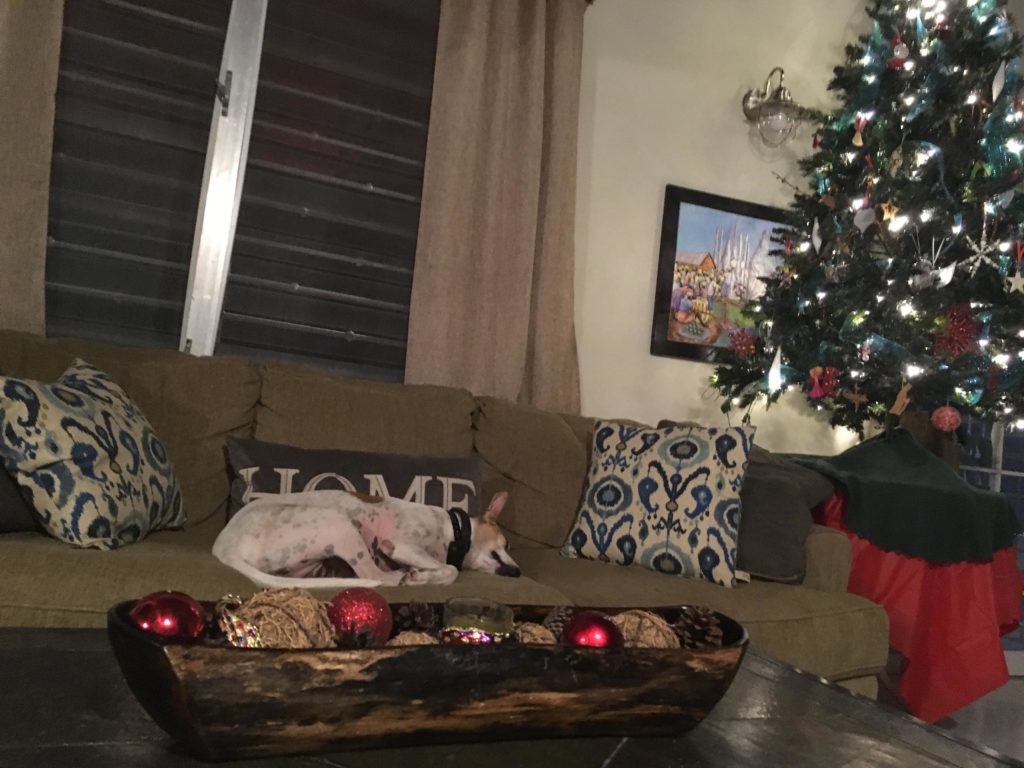 A bunch of pets have joined our family this year. We already had two dogs and a rabbit rescued off the streets of Haiti. One goat and then another, a bird and a kitten somehow found us in one way or another this year and keep us on our toes along with everything else. That makes seven pets in our seven years in Haiti. Lord help us if Jesus tarries and we stay for years to come! The pets are a joy (except when they are not) and make this place feel even more like home.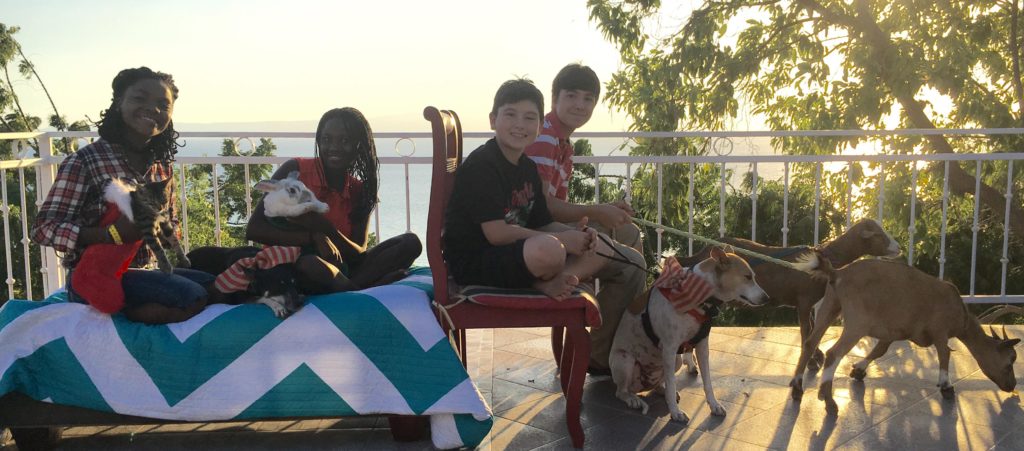 Support us please! We cherish your prayers and financial gifts that keep these ministries running and help our family live and serve in Haiti. As time passes, financial circumstances have changed for several individual supporters and churches who are no longer able to give in the same way. Our seven years in Haiti have always been met with God's provision even if the budgeted goals have not yet figured this out. This makes us smile when we think of all God has done. "We are confident of this very thing that He Who began the good work will complete it until the day Jesus returns" (Philippians 1:6)! Thank you for following and being part of our journey! If you would like to become part of God's provision through monthly financial support in the new year or through a year end donation, please see all of the tax deductible donation options at: http://reamteaminternational.org/donate/
MERRY CHRISTMAS TO YOU!
WE LOVE YOU AND THANK THE FATHER FOR THE SWEET GIFT OF JESUS AND YOU!