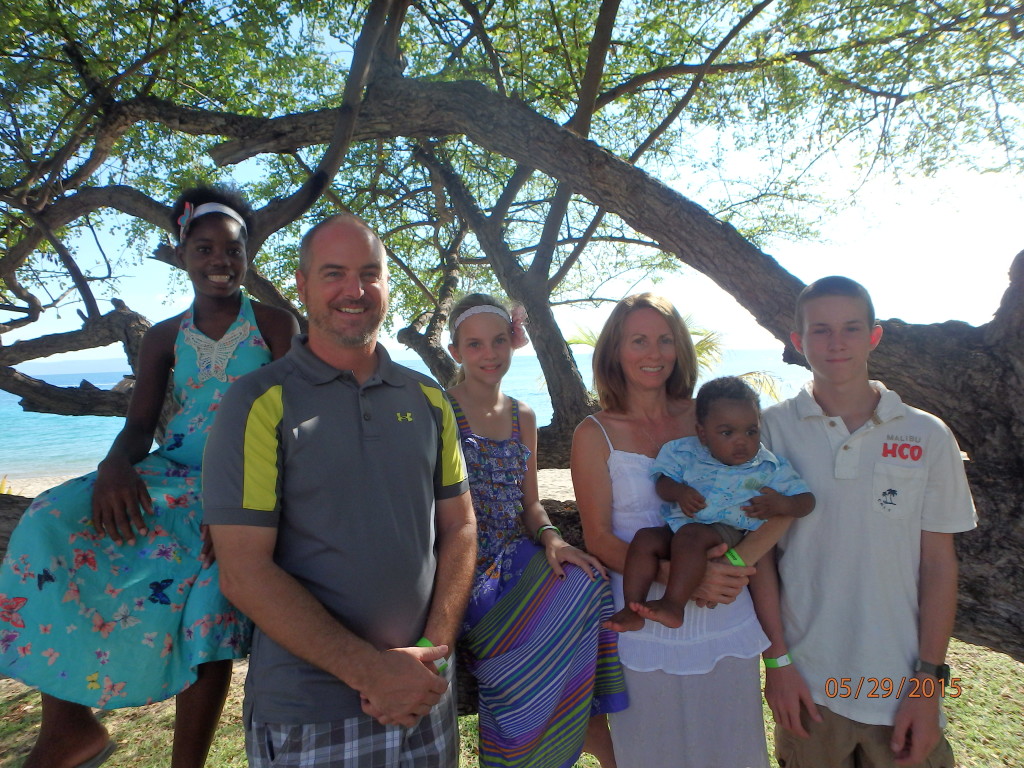 A few weeks before we left for our summer travels we mentioned here that our Haiti Hospitality House would be growing. It has been a few months since our new housemates moved in and we are excited to introduce you to our new ministry partners! Jason, Jennifer, Cole and Callie moved to Haiti in September 2014 from Kentucky leaving their oldest son/brother Chantry who is attending college. Shortly after arriving in Haiti, baby Edyson was born and lost his mother due to complications in childbirth. The Carroll's have been taking care of Edyson since he was four days old and also have brought Edyson's older sister Rogerline into their care. We met this precious family through our local missionary fellowship that we travel to attend as much as possible. Through a series of events and prayer petitions made separately from both our families we are humbled by how the Lord has answered by bringing our families together to serve one another and the Haitian people.
The Carroll's originally planned to move in thinking they would just ride out the hot Haiti summer at the house in our absence. However, very shortly after we began getting to know them better we all felt that this was going to be a longer ride. I held my breath as they visited El Shaddai Learning Center (the school Eric directs and our children attend in St. Marc) wondering if they could be an answer to our prayer for more teachers and my personal prayer for other third culture kids around my kids ages that my kids could relate to. When they returned to the house they were excited about the school as both another ministry opportunity for Jason and English curriculum school for Cole and Callie! We were/are delighted! Shortly after that we began talking about sharing our space for a longer duration in order to help each other with our limited missionary support budgets. Shortly after that we introduced them to our mission and after interviews, prayer, discussions etc. they were officially dubbed "The Carroll Crew" and are now missionaries through Heart of God Haiti as well! We are so blessed their crew has joined our team and want to share them with you!
Please pray for the Carroll's as they continue with Creole lessons, apply for Haitian residency, care for their Haitian additions while trying to navigate the rough road of Haitian adoption and praying about what is best for the kids, recuperate from multiple rounds of sickness, travel to KY in August, transition to a new Haitian community and school, and survive an abundance of sweat and mosquitos under the same roof with the Ream Team. We can all use prayers for grace, good attitudes, communication, healthy bodies, rest, running water, flushing toilets, financial provision and continued open doors and hearts to serve our Savior well!