Here is little sneak peak at El Shaddai Learning Center, the school we moved here to work with in St. Marc. El Shaddai has been growing since its founding in 2001 by Pastor Gary and Dr. Carolyn Walker whom we came to help and work alongside. There are over 150 students from Pre-K through 12th grade and a growing waiting list as positive word about our school continues to spread around the community. Tuition is kept very low so that non-wealthy Haitian families can afford to send their children to an American English school–a growing interest/demand.
El Shaddai provides employment to Haitian teachers that are adequately experienced and trained in English. Part of Eric's ministry is to work with the Haitian teachers each week in continuing education classes helping them to become better teachers. Many discipleship opportunities arise. There are a few American teachers presently at El Shaddai as well. Foreign (non-Haitian) teachers come for a semester or longer and volunteer with the school. If you or anyone you know may be interested in coming to work with us in the future, you are welcome! We also welcome visitors!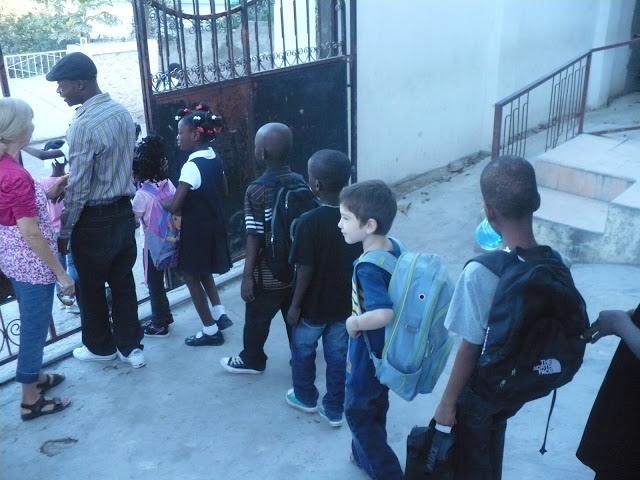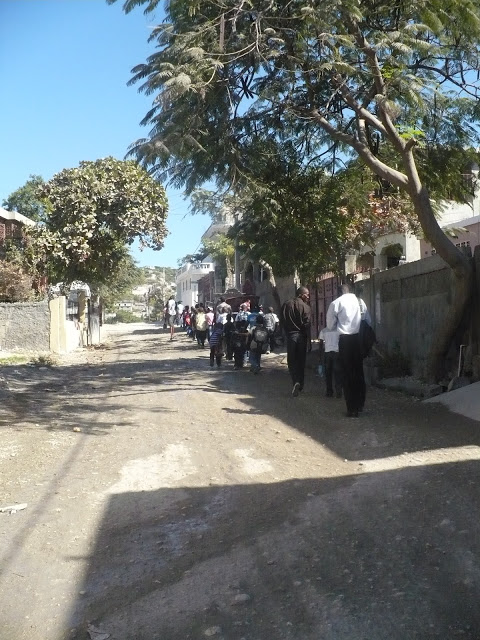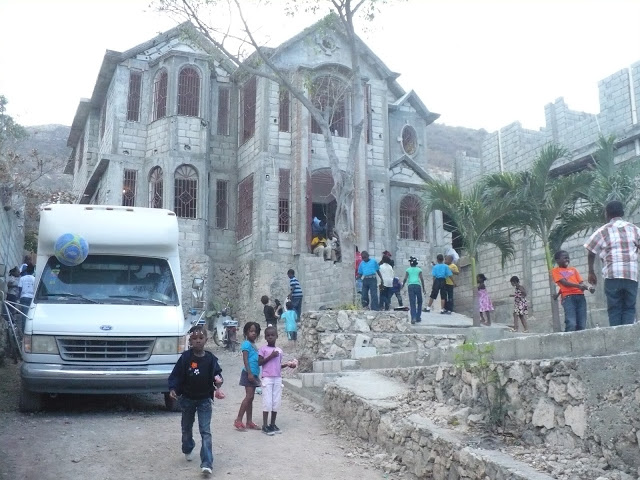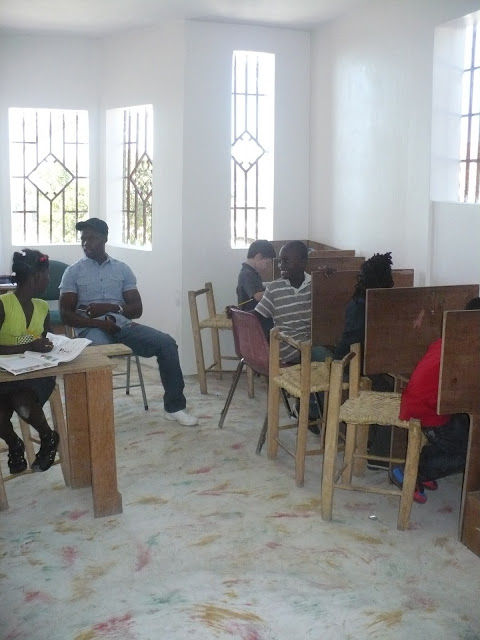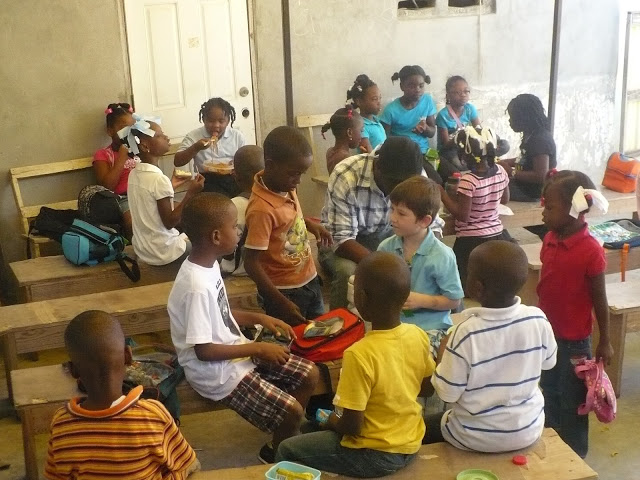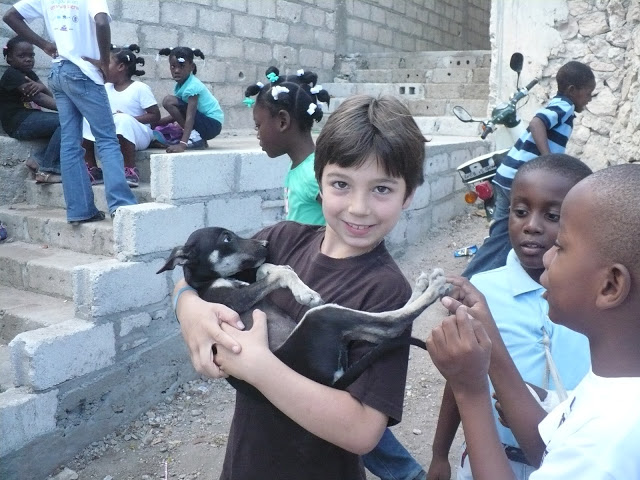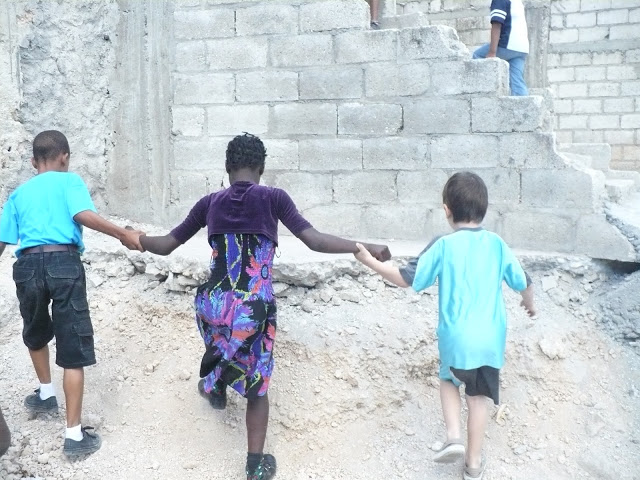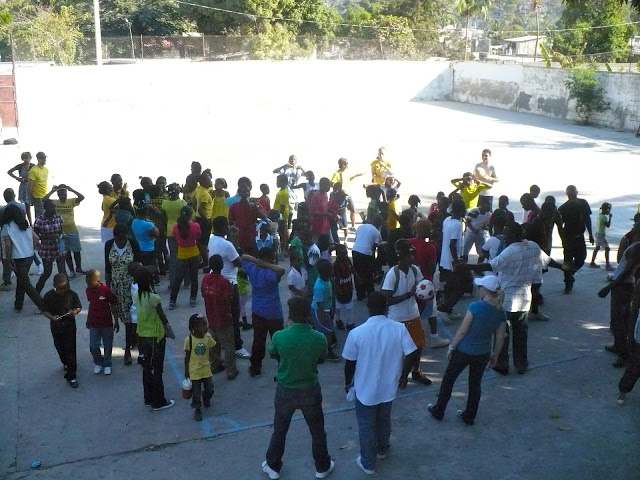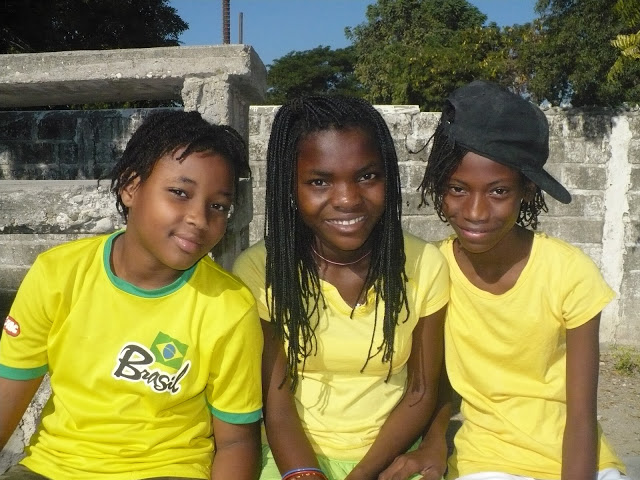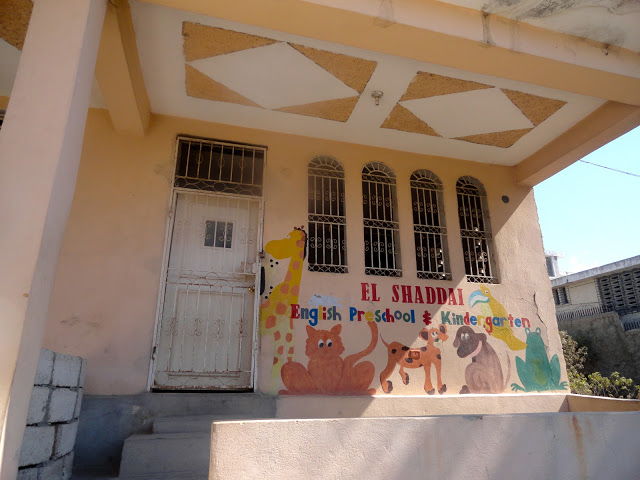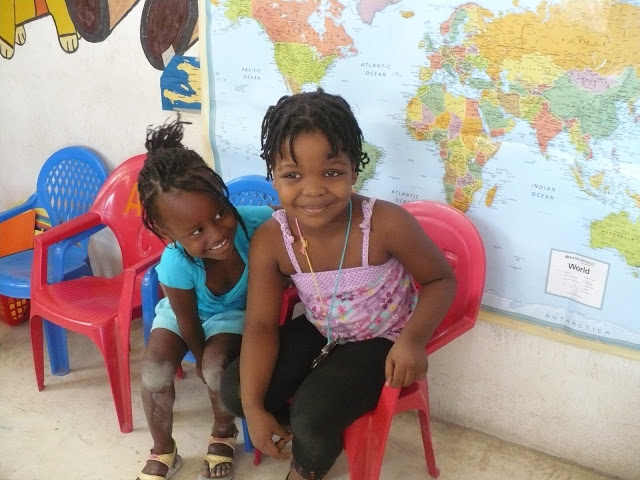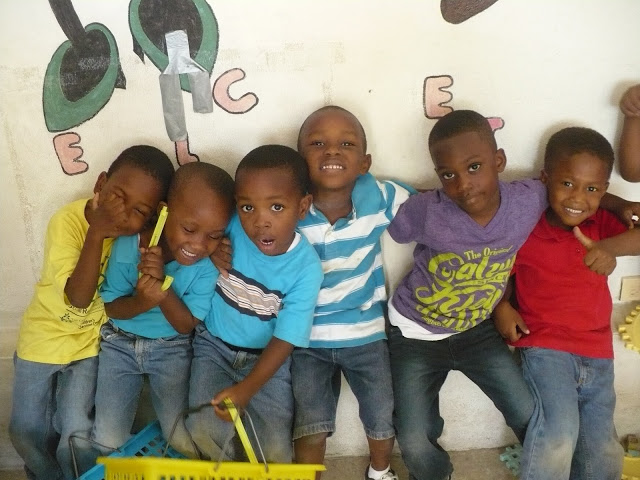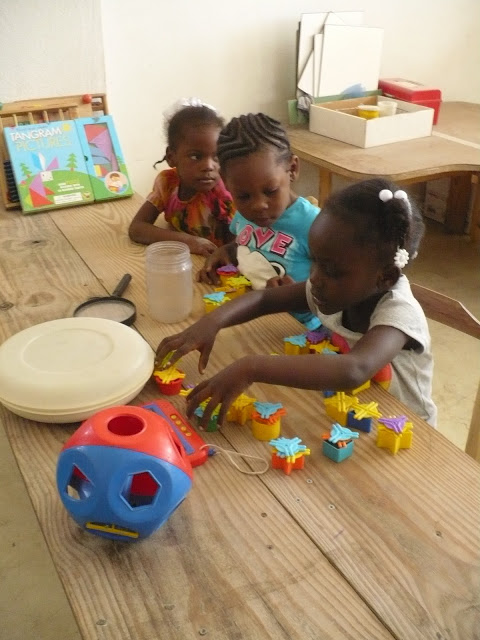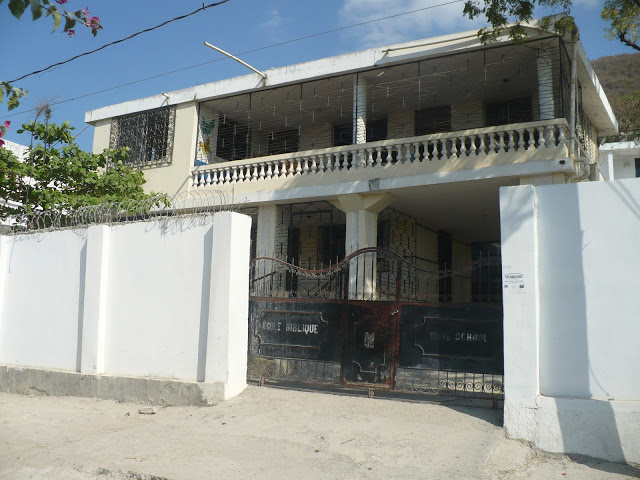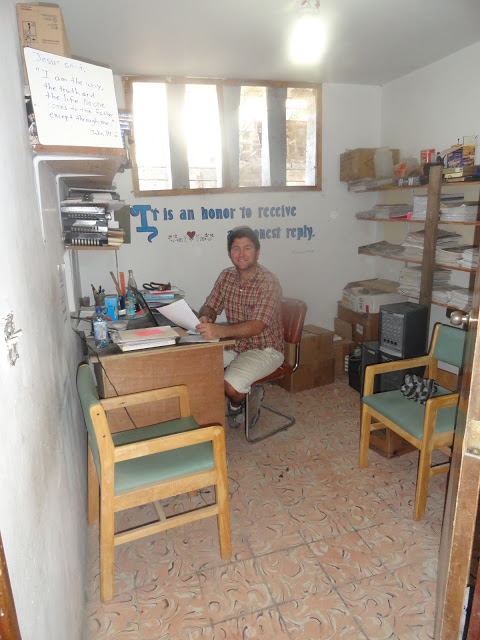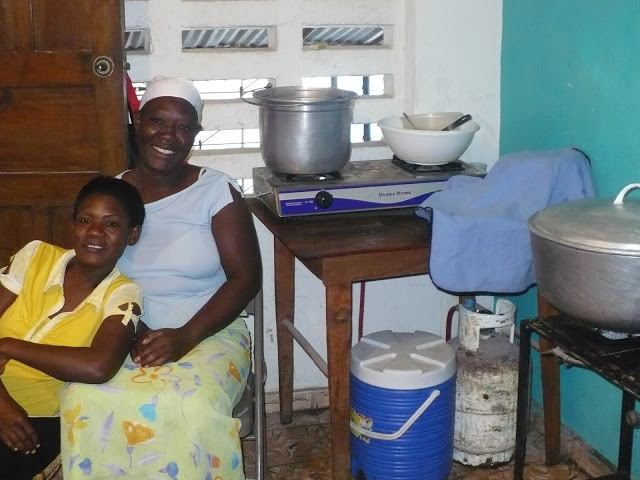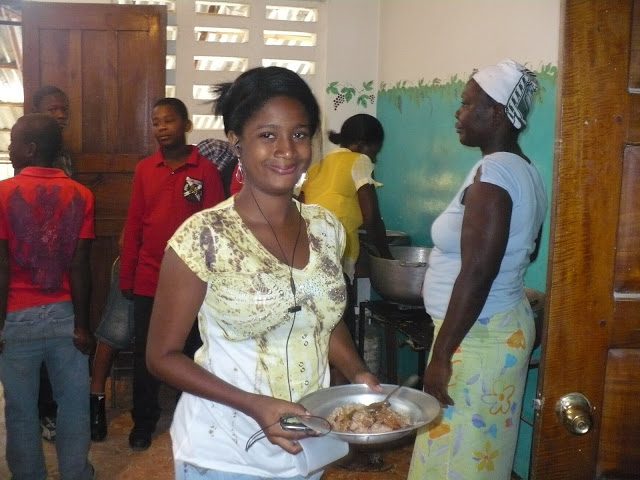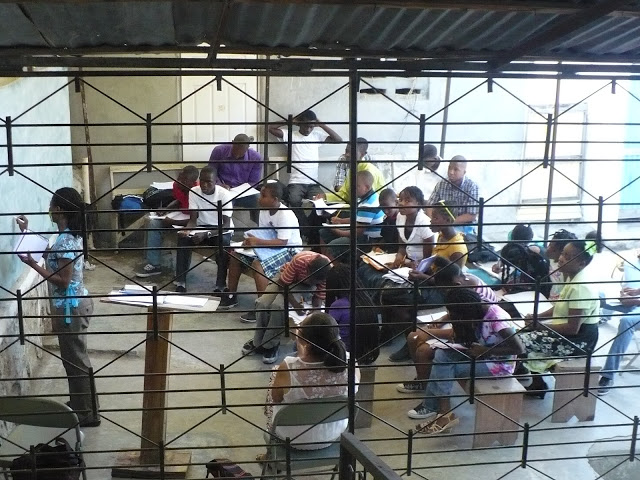 El Shaddai is excited to offer specials in French language learning as well as Haitian history in addition to the accredited American curriculum we use that qualifies students to attend colleges in the U.S. upon graduation. It is very important for students to learn French because every official document in this country is written in French instead of Creole, the common language. The regular curriculum offers American and World History, but also leaves room for students to complete a course of study in the state/area where they live. We have a great Haitian history teacher and are excited to learn more about Haiti along with the kids! Eric has also been attending the French class whenever he gets a chance to step out of his office. He studies with our daughter Elita Marguerite for their exams.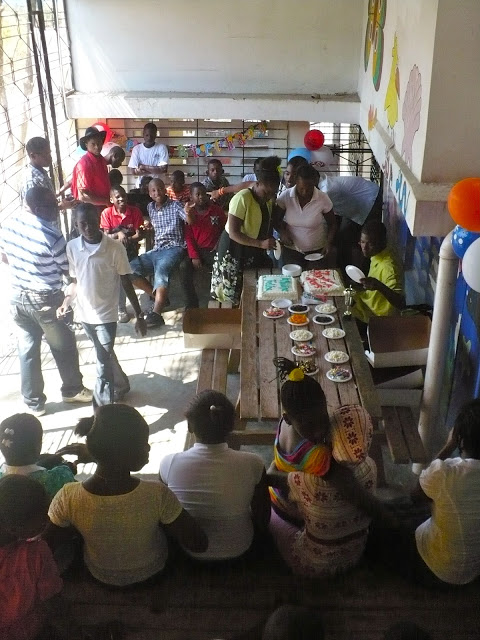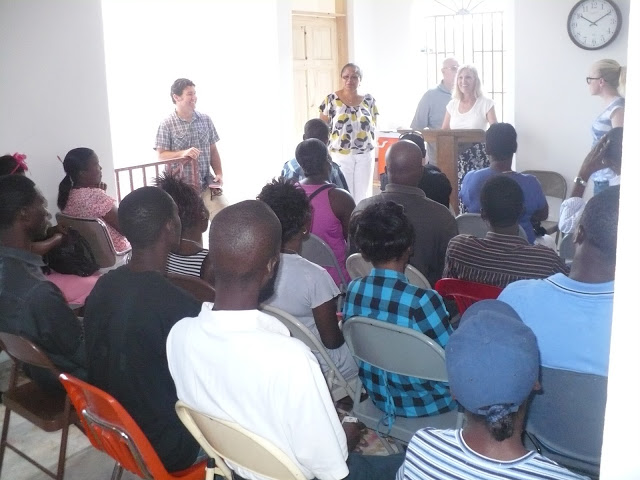 This picture shows about 1/3 of attendees and this meeting was scheduled at 10 am. Parents in Haiti are extremely concerned about their children getting the best education possible. The school continues to grow and has already outgrown the new building. We pray that one day we will have a larger campus that will better accommodate more families in this community.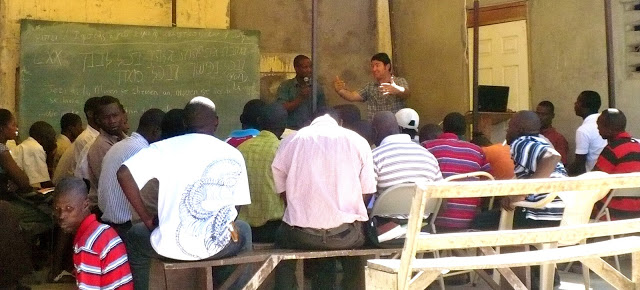 We are so thankful the Lord led us to El Shaddai and the people of St. Marc! Unless He has another plan, we hope to be here for a long time! So be prepared to hear a lot more about it!