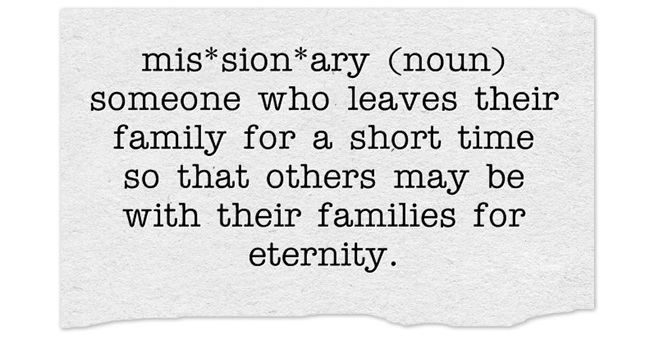 It feels like we are always trying to catch up. We are a few months behind so will start where we left off. We came back to Haiti in January and hit the ground running. Leaving our family members behind is always hard. It is not just a sacrifice for us. Grandparents, aunties, uncles, and cousins don't get the time they always dreamed they would have with our children as they grow up. Both sides of our sweet family are very supportive of our missionary lives even though watching us leave is hard on them too.
We are foreigners where we live. We will always be foreigners. Our identities have been stripped and our weaknesses laid bare in a foreign land. It is a slow process to learn how to be us again in our different realities. It's a necessary process –this stripping. But sometimes we don't feel like we know who we are or where we belong anymore and that is a lonely feeling. Yet we know to Whom we belong and that is enough. God puts the lonely in families because He understands our weakness best and loves us anyways. He knows our family understands our weaknesses and loves us anyway too. We are not lonely because there are not people around. In all honesty, the Ream Team hasn't been alone for more than a handful of days with just the six of us in years. Really. Years. We sometimes feel lonely because we have to start over with many new people often but not for long. Being with family means being able to let down our guards and just be us. We believe in being transparent and real in all our relationships but the transient nature of most of our relationships is hard to navigate at times. Eric and I manage fine but this aspect of missionary life  is becoming increasingly harder for our kids. Our girls spent their childhoods in orphanages. All of their relationships were transient. Our boys moved to Haiti in early childhood. Most of their relationships have been transient ever since. We don't want them to grow up not understanding or experiencing constants in relationships outside our immediate family. It is hard to process always be being left by someone. As soon as you start to build relationships, it is time for someone to leave. And then you do it again. And again. It is tiring. It is lonely to watch people leave. Sometimes it is the same way with family. We don't get to do life together on a regular basis. Building relationships is always a lifelong process. But with family it is a building process that you always come back to. Our kids need to experience and understand this.  Since the time you enter your family, they have always known you and always will. It is nice to be known even if what they see may be ugly, beautiful, silly, resistant, prideful, patient, caring or mean. You still love because you are family. There is no better reminder of what love is and is not than when you are with family. Family will bring out the best and the worst in us. They are our greatest strength and our greatest weakness in so many ways. Being with them is one of our greatest joys. It has been a season of joy as we have been able to spend time with our families and friends that we have long and lifelong relationships with over the past year. We are so thankful for family weddings that have and will continue to bring us together. Whenever I am with our family I am constantly reminded of one of my greatest joys serving in Haiti which is strengthening Haitian families. I know we would not be able to do this if it wasn't for our family we leave behind and the way they love us.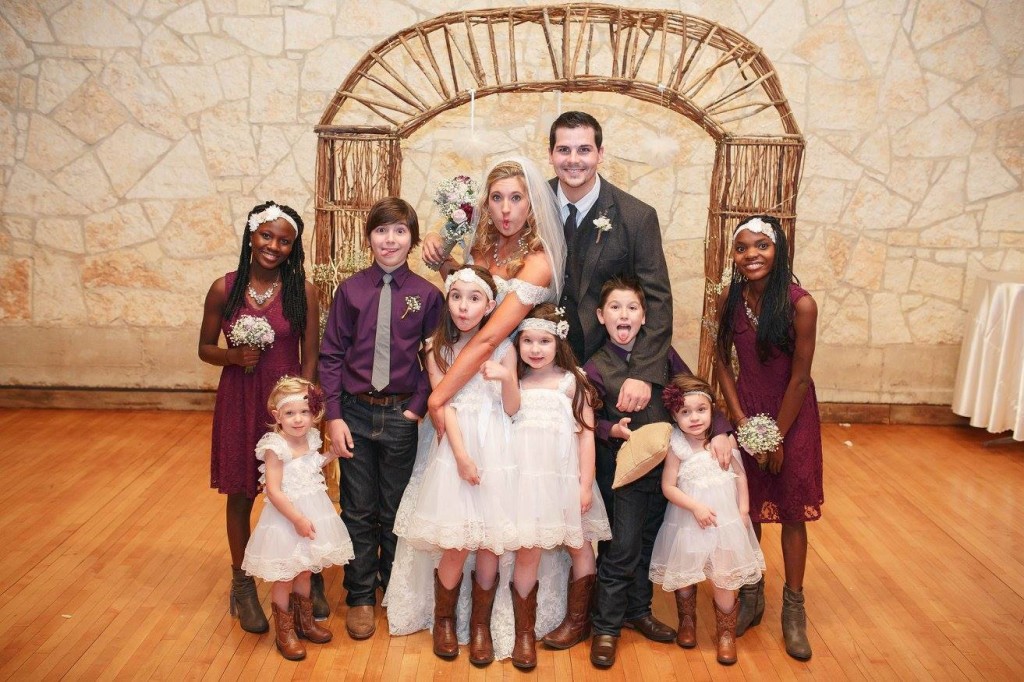 When we returned to Haiti after our summer time stateside (which started out attending another wedding) we had no plans to leave Haiti again until the following summer (for yet another wedding). But Emilee and Clay who got engaged after we returned to Haiti decided they couldn't wait until the next summer to tie the knot and the soonest they could arrange the wedding was January. Even though Haiti feels like a world away, in reality it is only a 90 minute flight from Florida and tickets are often cheaper than flying stateside. We are so blessed by this. We know if we lived in a far away country it would not be possible for us to travel back and forth for special occasions like this. We were able to make the most of the trip by spending Christmas with our Ream family and partnering churches in Illinois before renting a vehicle and driving to Texas for the wedding. The girls have always wanted to be in a wedding and Evan has always wanted to be a ring bearer. They all got their wish. I got to be a bridesmaid. Again. 🙂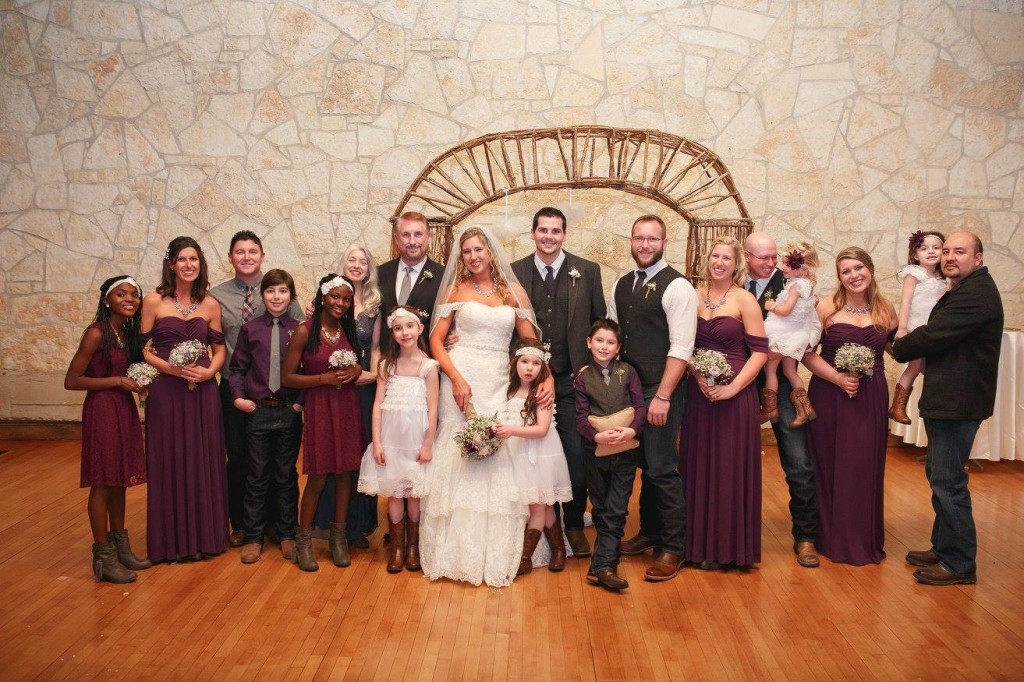 Last May we traveled to Florida for our niece Kaylee's long awaited wedding and our other niece Koree's graduation planned a week apart. It was a beautiful wedding and precious time with family. We were also able to travel a few hours away to share with another of our supporting churches in Florida and help them plan the trip they recently made to Haiti! Our middle niece Karlee recently got engaged to her long time boyfriend Devin so we know there is yet another family wedding on the horizon!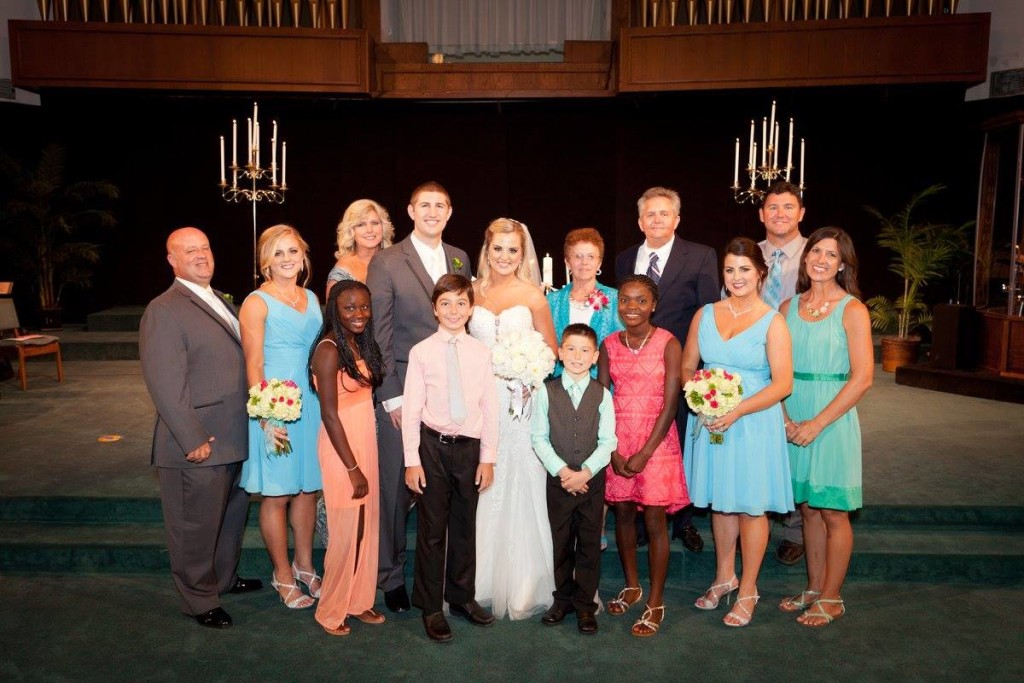 This coming July we are headed to Texas again for this very special couple's wedding. These two met in our living room once upon a time. We have had the privilege of watching God grow them in amazing ways and bring them together. They have both made trips to serve with us in Haiti twice. We are currently attempting marriage counseling sessions via Skype with them being in two different states and us another country. Ben and Kelli are like family to us and we wouldn't miss their wedding for the world! Besides, they arranged it so they couldn't get married without at least Eric being there since he is officiating the wedding. And I get to be a bridesmaid. Again. 🙂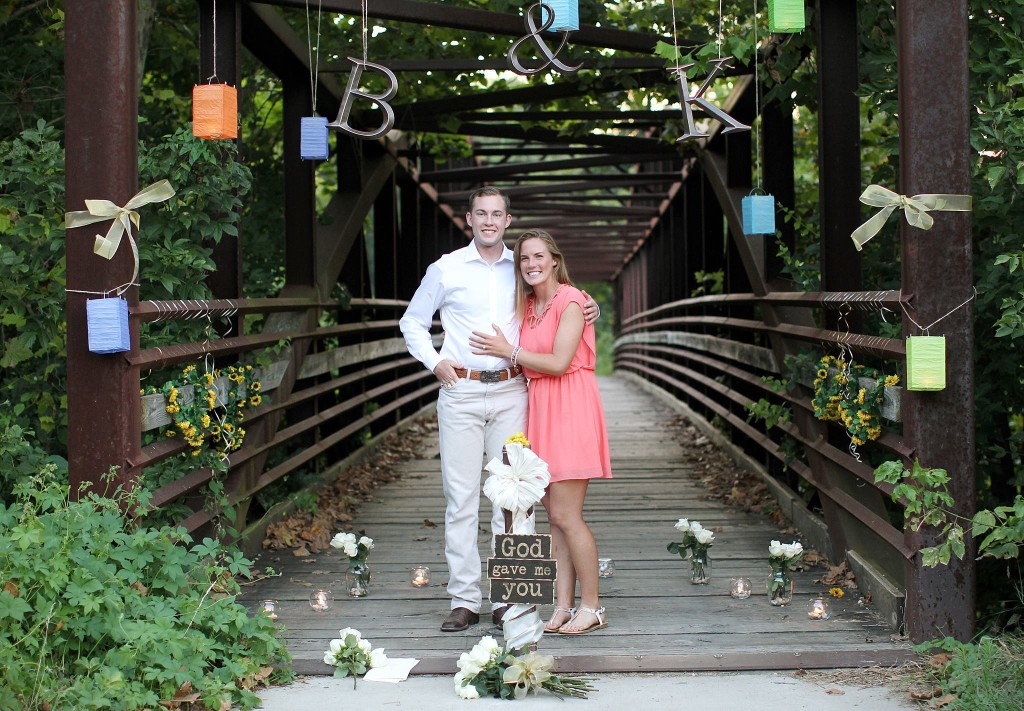 When I say "family" it is easy to think of those we grew up with sharing our homes, parents and grandparents. But when I think of family many others come to mind too. I know we wouldn't be here if it were not for all the friends that love us like family. Thank you. We miss and love you all. This life is really only a short time. Then we will share eternity.