If we don't go, we won't know.

Somebody has to take up the challenge.

-Dr. Randall Price (aka Dad)
The official movie trailer, finding a theater location and purchasing tickets can be found at: http://www.findingnoah.com
Go see Finding Noah: An Adventure of Faith
Showing in theaters near you only October 8th, 2015!
In case you are wondering why we are SO excited about this film (other than the fact that Dad is in it) we can finally share a little more about our personal involvement.  It has been a long time since we have shared publicly about my journeys to Turkey and Mount Ararat. You can first read the post Elisabeth wrote from Haiti the last time I was up on the mountain during a very difficult and critical point of our adventure in faith HERE.
"And the ark came to rest on the mountains of Ararat" (Genesis 8:4).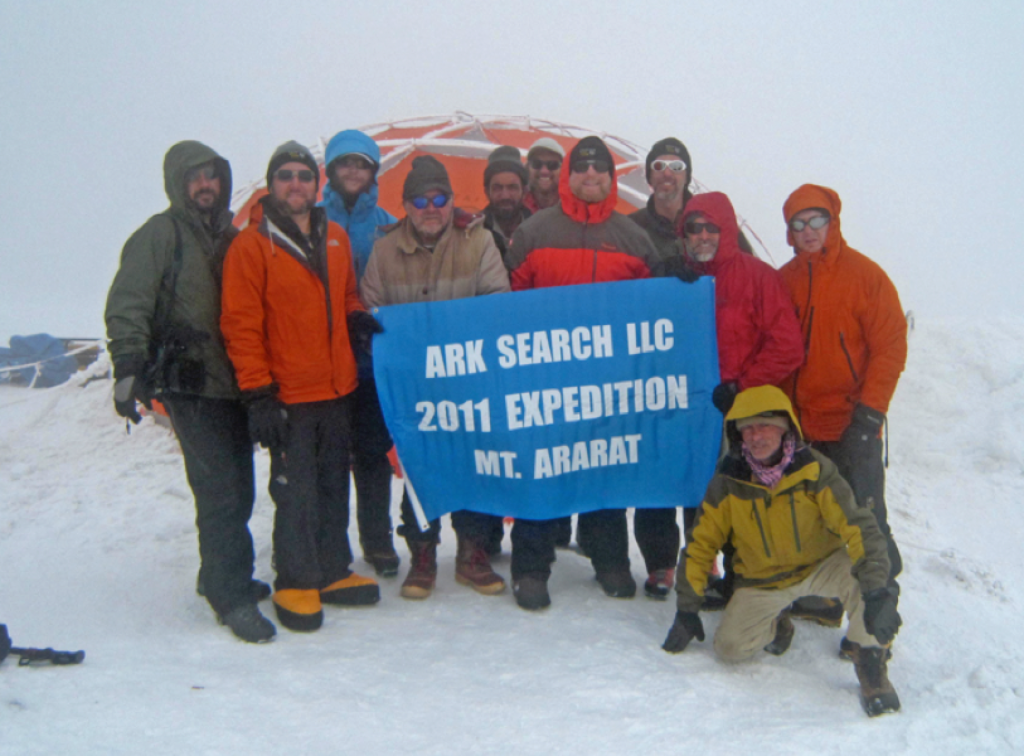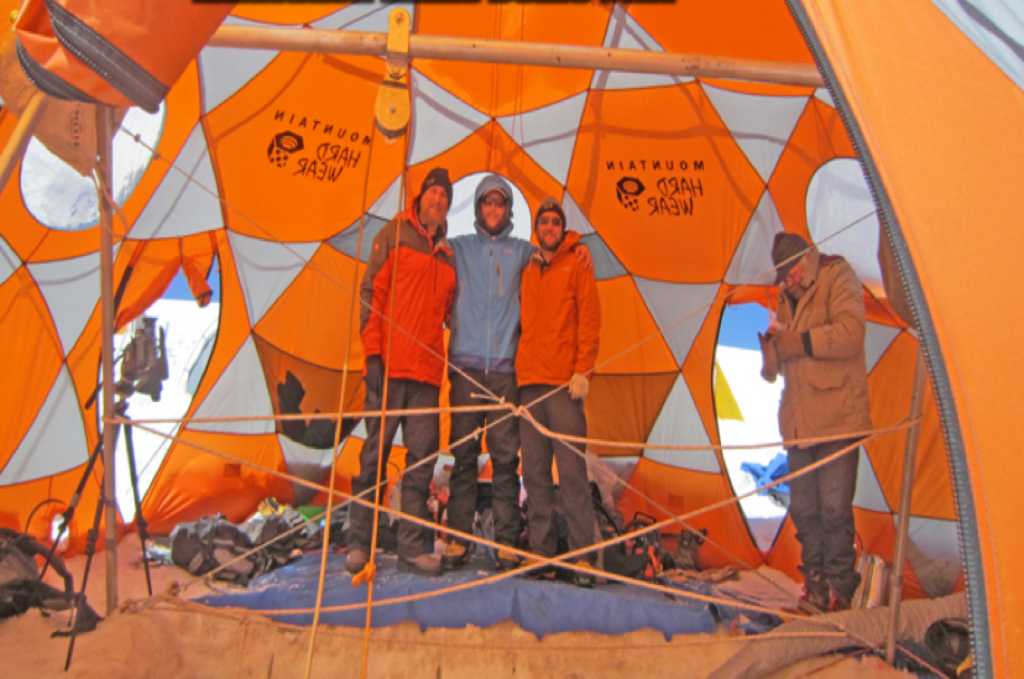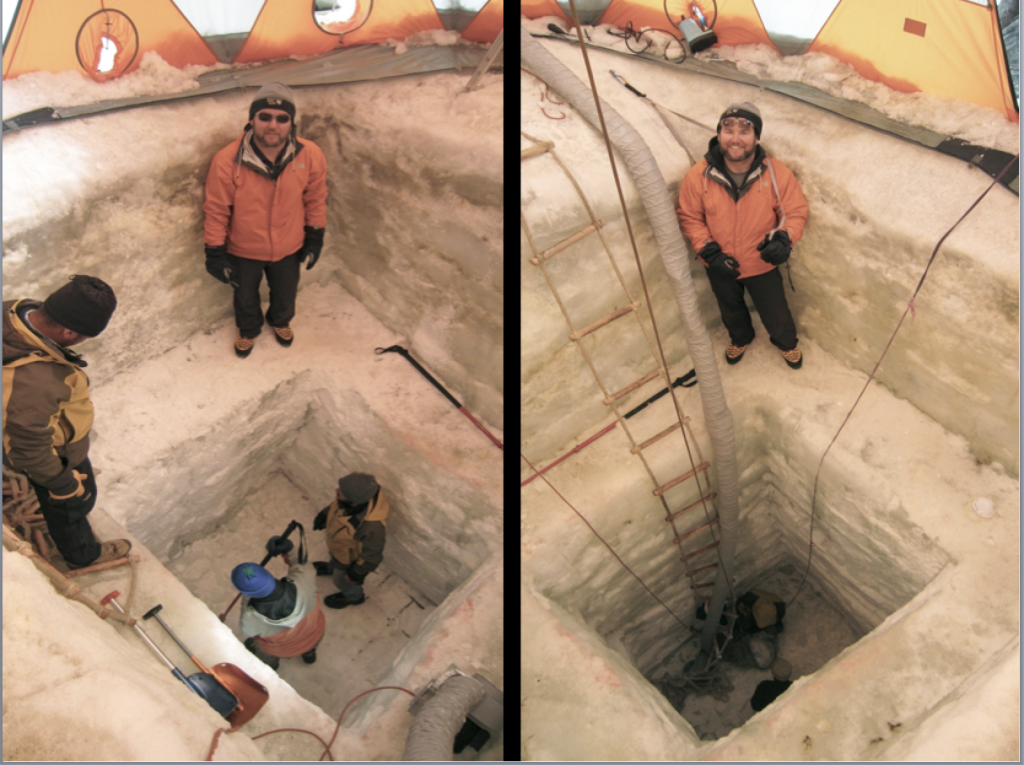 I remember the first of my three climbs the best probably because it was all new.  It was 12:33 in the morning when I heard a tap on my tent. "Come on Eric, let's go."  That meant I had to get out of my warm sleeping bag and step out into an ice chilling wind, sleet and early morning snow mix.  Up and up we began this treacherous, exhausting, trying to catch your breath every second of the climb from approximately 14,000 ft to 17,000 ft.  Oh and then there was the 60-70lbs of gear strapped to my worn out body.  We arrived 8 hours later and quickly began to prepare a place in the ice and snow for our tent to rest upon the mountain of Ararat.  Reminiscing, I laugh about our predicament now. The expert climbers holler at me asking me to pull our tent out of my bag.  I said, "Sure."  I attempted to pull the tent out, but to no avail.  I said, "Sorry guys but I can't." I was just that exhausted. Our sleeping quarters are tight. The freezing wind is howling and pushing in on the tent. What do you do when you have to go to the bathroom? That made for interesting moments.  The next day we woke up to the early morning sun barreling down on us.  It was the day we were ready to find X marks the spot.  I remember as we were outside the tent getting supplies ready for our 2 hour trek we saw clouds coming that warned us to collect everything quickly and get back inside the tent.  A couple of hours later we were able to begin again and I strapped on my back the $12,000 piece of rented equipment that would take us to our destination. However our little $100 Garmen GPS did better than the $12,000 Trimble.  The rest of the team was going to prepare that day to meet us on top of the mountain the next day.  Returning to camp that afternoon, a frightening storm like nothing I have ever experienced came upon us abruptly and we were caught in a white out.  I could not see 3 feet in front of me.  I am thankful we had the coordinates of our tent plugged into the GPS.  We managed to make it back into the tent that afternoon which protected us against the fierce elements on Mt. Ararat. This was just one of our many adventures! Many of the men you will see in the film I have been privileged to climb with, discuss important life issues, pray with them, and prepare over four years together for this adventure.  Every year was different. Each climb presented various trials for each of us.  Like us, most of the crew made significant sacrifices and faced an adventure in faith, finances and friendships.  Our families we left behind also experienced a different kind of mountain adventure. They never knew from one minute to the next if we were dead or alive and contact with the outside world was very limited. The local name for Mt. Ararat is Agri Dagi which means "mountain of pain or affliction". I agree with that definition.
We never set out on this adventure of faith hoping to be famous or dreaming a movie would be made to tell our story. Personally, it was not primarily even about finding Noah's Ark.  For me, it was about the adventure of faith and an adventure with family. God taught me many things about Turkey, the people and their culture and what is important. And He has continually used those things as we serve in Haiti. It is a joyful fight to be a part of what He is doing around the world.  We are thankful for the privilege to be a part of it especially when I think of the great costs to others.  God did not say the mountains and storms of life we face would be easy. This journey has not been easy.  However, I would not change anything about the privilege of sharing this adventure alongside my godly Father-in-Law, brother-in-law and many other men of integrity. We set out to experience the God of the Bible in a real place, where a real boat came to rest upon a real mountain carrying real people who would start something new for all mankind.  Each trip, each climb and each person I met along the way has been a part of my great adventure that God has me on to make much of Him.  I am ecstatic with the opportunities I had each year to share the gospel with Kurdish and Turkish friends. My Turkey trips have earned me opportunities to be detained as a possible security breach coming back from Haiti and asked many questions of my travels around the world.  The officer asked, "Why were you in Haiti and the Dominican Republic." Then after a little chit chat he asked, "Why did you travel to Turkey and what did you do there?" I responded,  "I was on a glacier looking for a boat."  The agent looking a little intrigued then asked, "What else do you do?"  Finding Noah is not just about my adventure of faith. It is an adventure of faith for all people everywhere.  The questions I get asked always give me an open door to share about the Person who has forever changed my life.
Please pray for the country of Turkey and the unrest that it is going through.  We care deeply for dear friends on each side of the conflict.  I hope to see my friends again in Turkey and possibly climb the mountain again someday.
I am thankful for our mission organization, Heart of God International Ministries, who have been excited and supportive about this endeavor and possibly a future trek up Mt. Ararat.  I am so proud of our beloved father and expert Biblical archaeologist, Dr. Randall Price, who you will see many times in the documentary. Unfortunately, I was not able to be there the year they shot the film about our story, but you might be able to spot me with a bushy beard in a photo the documentary may show. Dad is also on a special panel discussion that will run as a bonus after the film credits. If you get to go see the film, don't forget to stay for the panel discussion!  We got a behind the scenes peek at it and are really proud of what and how Dad shares. It is wonderful and we hope it inspires you in your own adventure of faith.
Our mission Heart of God International Ministries is excited to be partnering with Dad's World of the Bible Ministries this next summer for a trip to Israel! We will be checking in and doing ministry alongside Heart of God Israel's local ministries. Then we will tag team with World of the Bible tours following the footsteps of our Messiah in the Holy Land!  There are still openings to come join us in June! For more info. about the upcoming Israel trip e-mail Eric at: ericream@HeartofGodInternational.org
Don't miss the boat! Go see Finding Noah: An Adventure of Faith . We hope the movie encourages you to think about your own adventure of faith. Do you know the One who rescued Noah and landed that boat on the mountains of Ararat? He is ready to rescue you too.